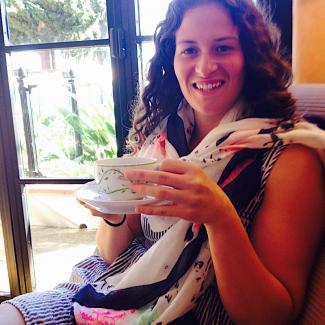 International Student Advisor
(805) 893-4253
Elizabeth Nicole Morgan, who goes by Nicole, is an F and J student advisor at OISS. She has worked in the office for over 10 years and is a Gaucho Alum.

Growing up in an ethnically diverse suburb of Washington D.C. enabled her to have close friendships with people from all over the world. Growing up in such a vibrant and diverse area sparked a huge curiosity and passion to continue learning about the world and meeting new people.

Nicole is passionate about collaborating with students, finding ways to help international students advocate for themselves and ensuring their voices are heard on campus. It is those ideals that helped her create OISS's International Student Advisory Board (ISAB) in 2017.

When she is not working, she is planning her next travel adventure, trying new places to eat around town or getting outside and exploring all the beauty Santa Barbara has to offer.