Image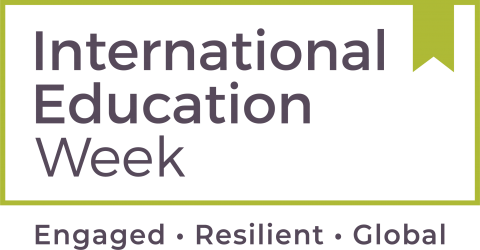 Each November, universities around the country join the U.S. Department of State and the U.S. Department of Education in recognizing the incredible benefits of global exchange through people, culture and ideas. UCSB will celebrate International Education Week (IE Week) by honoring and giving thanks to our international community of students, scholars, staff, and Education Abroad Program participants for their cultural and academic contributions to our campus community. This year, OISS is teaming up with various UCSB departments to host an array of cultural and educational events throughout the week. We hope you will join us!
We extend a special thank you to the following campus partners for all your support and contributions to IE Week:
International Student Advisory Board
Campus Learning Assistance Services
English for Multilingual Students
Graduate Student Resource Center
Graduate Student Apartment Community Council
Graduate Student Association
Transfer Student Center
CAPS Mental Health Peers
Adventure Programs
Undergraduate Research and Creative Studies
Basic Needs Resources
Health and Wellness
Education Opportunity Program
Student Engagement & Leadership
ONDAS
Global Gaucho Commission
IE Week Toolkit
OISS has curated an International Education Week Toolkit with three calls to action — Support, Learn, and Advocate. Our hope is that you use this toolkit to show your support for the international community, learn about issues facing the international community, and help advocate for the international community. Feel free to use this toolkit before, during, or after IE Week!
Image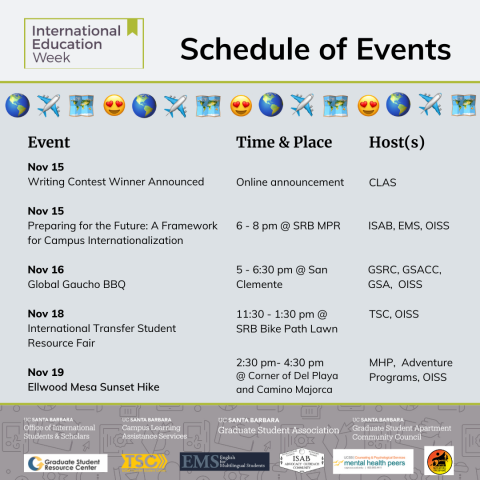 Image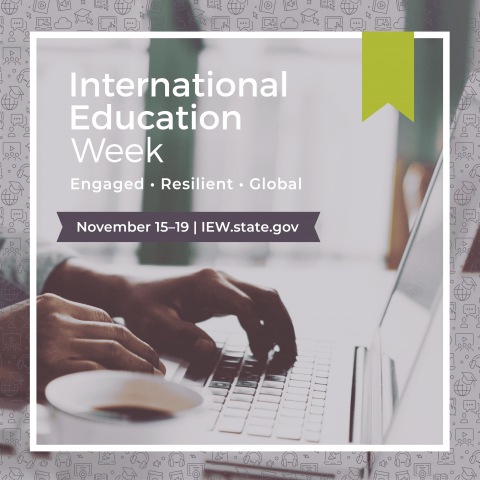 Image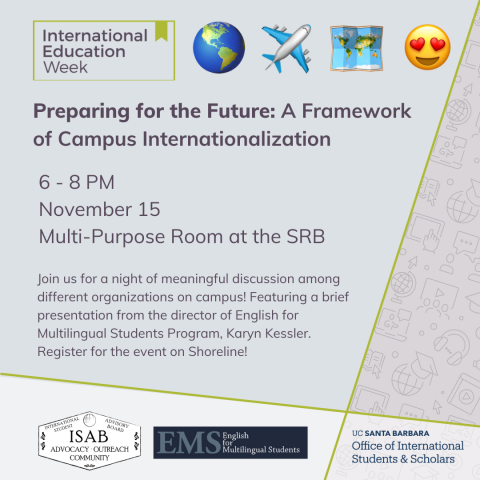 International Education Week
PREPARING FOR THE FUTURE: A FRAMEWORK FOR CAMPUS INTERNATIONALIZATION
MON, NOV 15 |  6:00 - 8:00 PM |  SHORELINE (Space is limited — please RSVP early)
This year's guest speaker, EMS Director Karyn Kessler, will share an overview of the American Council of Education's Model for Internationalization. Audience participation is highly encouraged via small and large group discussions. International and domestic faculty, staff and students are welcome! 
Hosted by OISS, the International Student Advisory Board, and the English for Multilingual Students department.
Image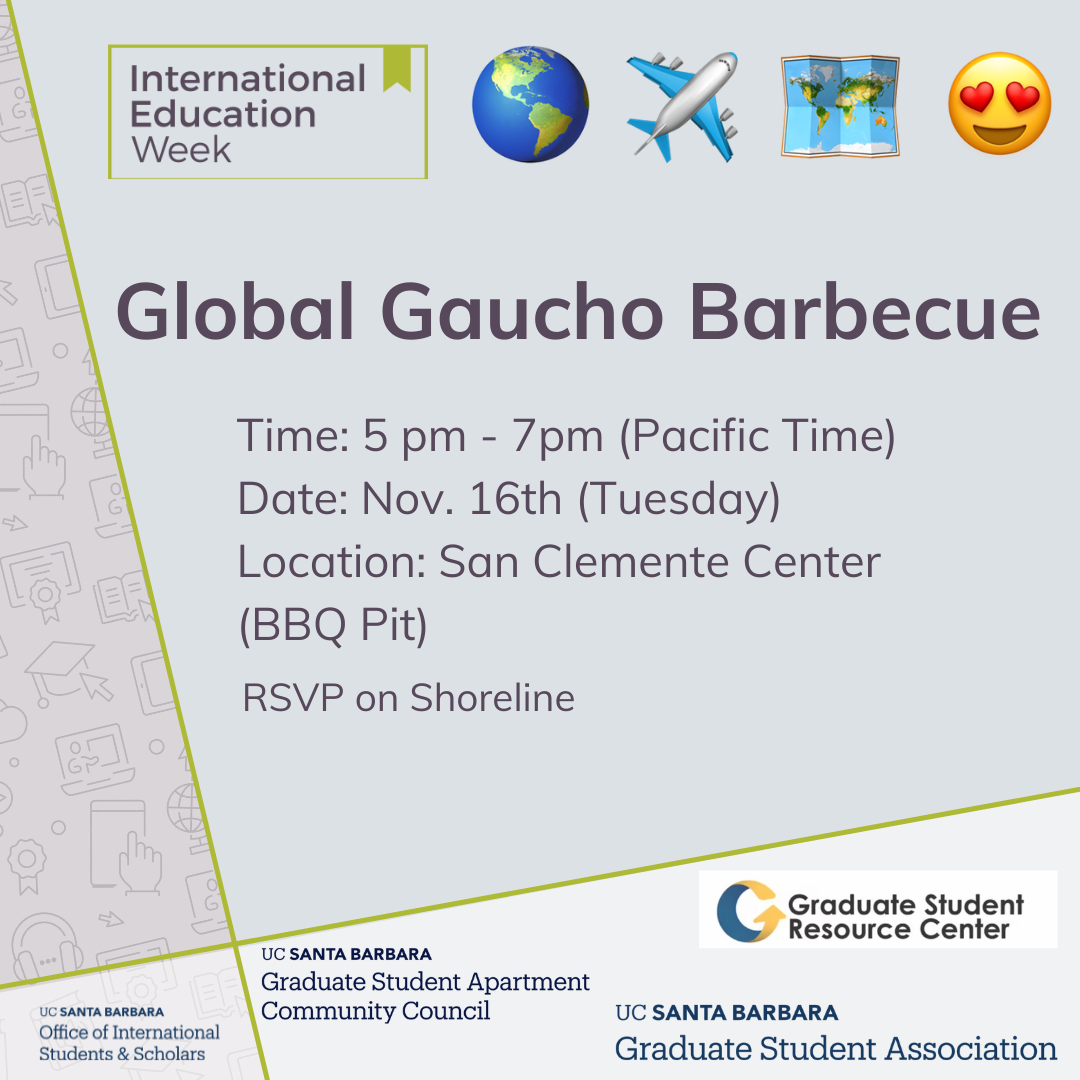 International Education Week
GLOBAL GAUCHO BARBECUE
TUE, NOV 16 |  5:00 - 7:00 PM |  SHORELINE (RSVP is Required)
Calling all international students! Come join us for a free International Education Week barbecue! Meet us at the San Clemente Center barbecue pit. 
Hosted by OISS, the Graduate Student Resource Center, the Graduate Student Association, and the Graduate Student Apartment Community Council. 
Image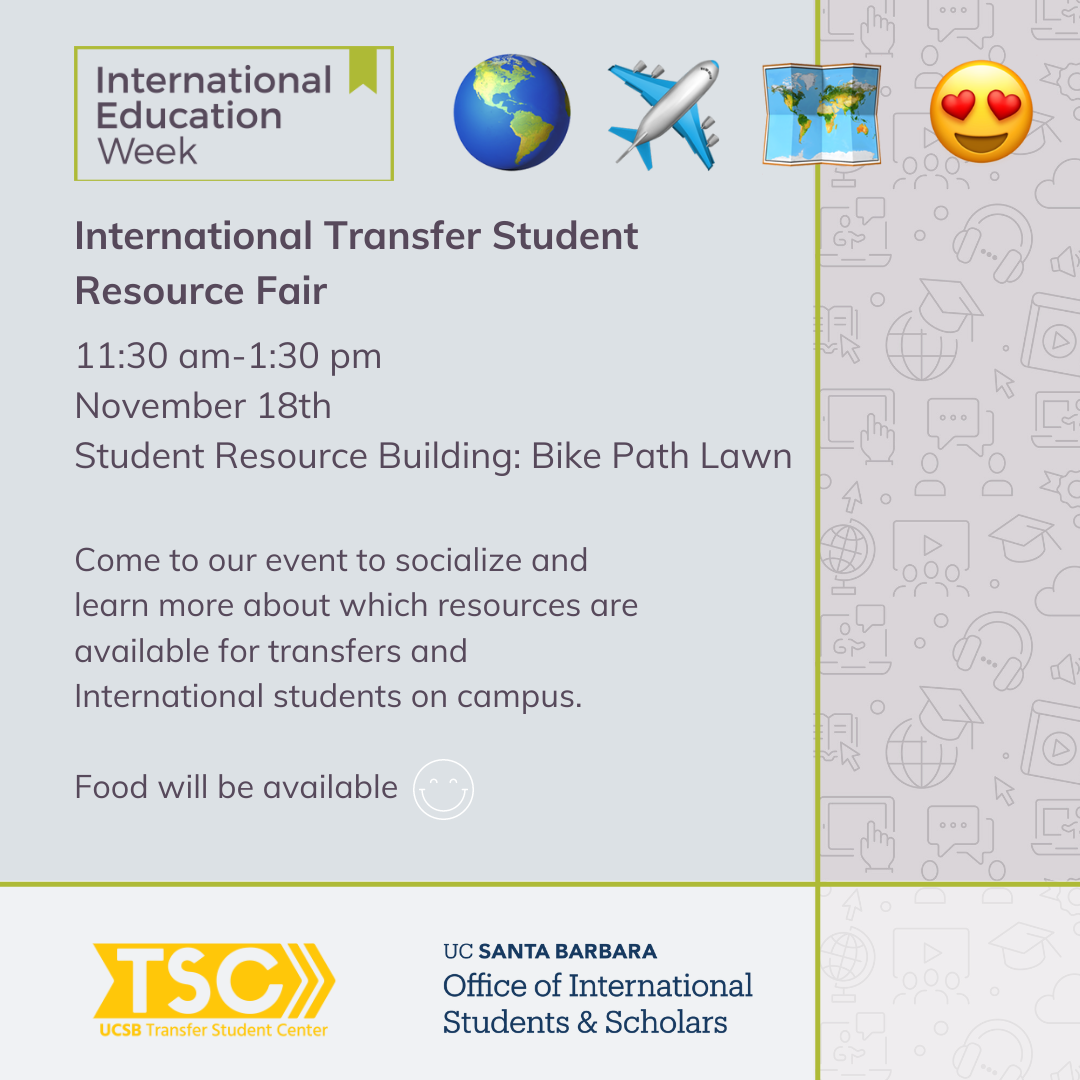 International Education Week
INTERNATIONAL TRANSFER STUDENT RESOURCE FAIR
THURS, NOV 18 |  11:30 AM - 1:30 PM |  SHORELINE (RSVP is Required)
Welcome UCSB's 2021 International Transfer Students! Join us for our fall resource fair dedicated to your unique needs! Come meet student services and department representatives and learn about the countless support services available on campus.
Hosted by OISS and the Transfer Student Center. 
Image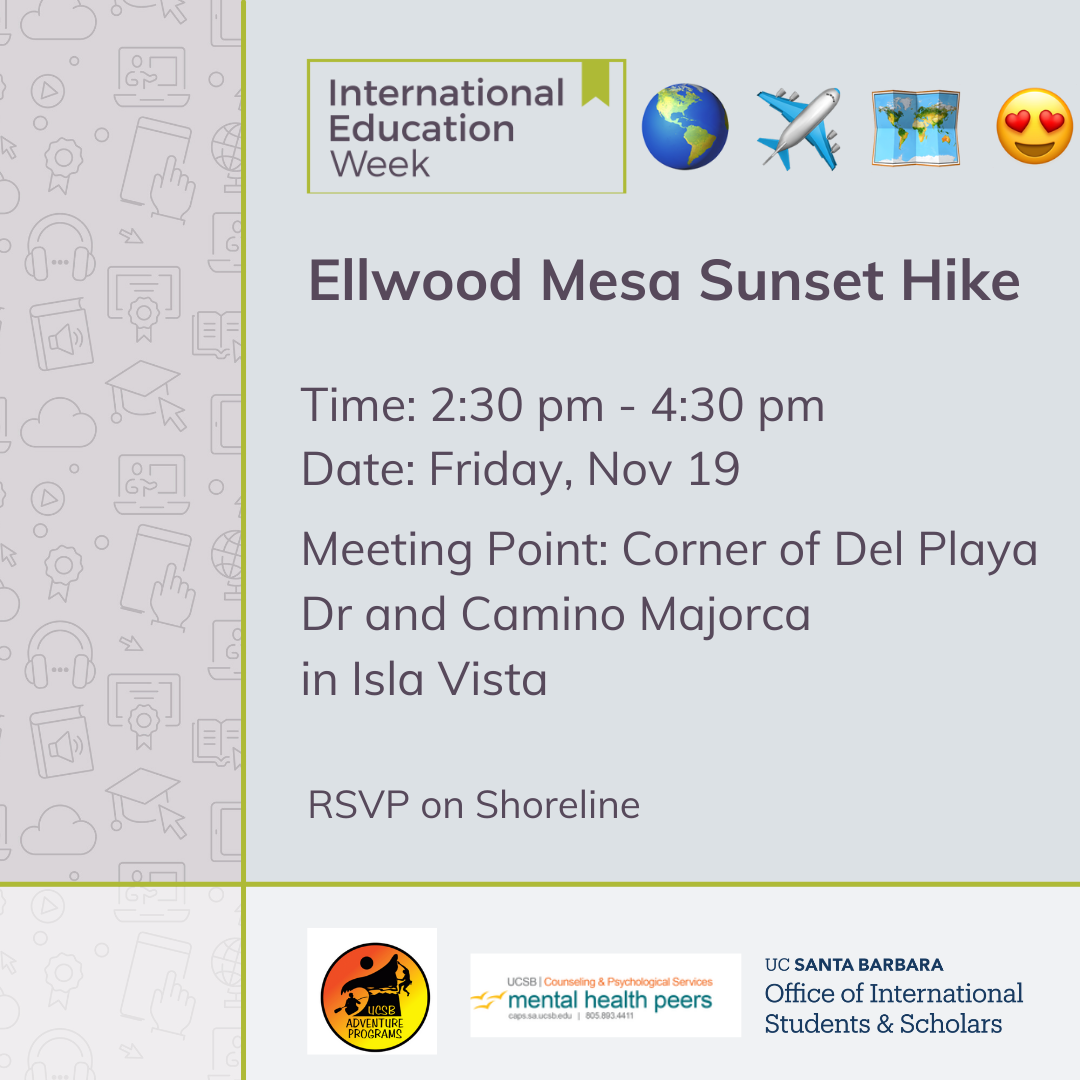 International Education Week
ELLWOOD MESA SUNSET HIKE
FRI, NOV 19 |  2:30 PM - 4:30 PM | SHORELINE (RSVP is Required)
Join us for a fun and easy two hour walk along the bluffs and trails of Ellwood Mesa. Ellwood Mesa, located just east of Isla Vista, offers walking trails with beautiful views of the Pacific Ocean and a great space to relax with friends while enjoying some of Santa Barbara's most stunning nature. This event is open to international and domestic students and scholars.
Hosted by OISS, CAPS Mental Health Peers, and Adventure Programs.