OISS Staff
Image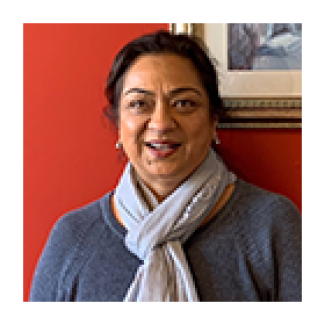 Simran Singh
Director of OISS
Internationalism has always been an important part of Simran's life. Raised in India, she also lived for many years in Abu Dhabi and the UAE before moving to the United States. Simran has worked at UC Santa Barbara for over 20 years, including 18 years in the Office of International Students & Scholars. She is passionate about international education and creating a welcoming environment where our international students, scholars, and faculty can thrive. Proud to have received the Getman Award from the Division of Student Affairs for her service to international students, her goal as Director of OISS is to continue to provide the highest quality of services to our international community. In her spare time, she enjoys traveling, reading, music, and spending time with her family. Please visit OISS and say hello to her.
Image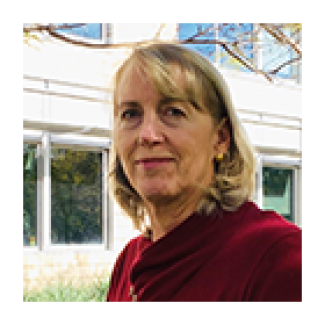 Kerry Trimble
Business Systems Analyst
Kerry keeps our systems running so that we can provide the service the students need.  She joined our team in 2016 and led the implementation of new paperless systems to improve office efficiency. She holds a masters degree from UC Davis in Applied Mathematics and in her spare time enjoys swimming, hiking, gardening and art.
Image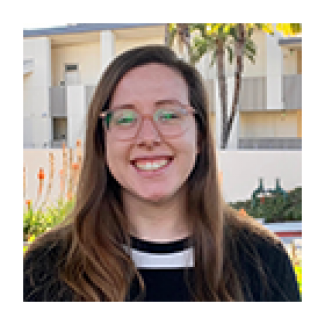 Sarah Cortes
Financial and Business Operations Analyst
Sarah joined OISS in 2019 as a financial analyst. She also assists with J-1 Scholar advising.  With a background in math and economics, she loves working with numbers and problem solving. She is originally from central Missouri and is enjoying the Santa Barbara weather and beaches. When not at work, she enjoys watching movies, making quilts, and trying new food.
Image
Mavel M Marina, PhD
International Advisement Specialist/Instructor
Dr. Mavel Marina is an international specialist at the University of California Santa Barbara, where she oversees the Exchange Program for International Academics and Researchers.  In this area she advises on immigration regulation and manages the paperless system for the information process of immigration documents. Dr. Marina received her doctorate in Education, Leadership and Organizations from the University of California Santa Barbara and she has more than 20 years of experience in the field within international education, from international admissions, English language teaching; the creation and execution of cultural assimilation activities and workshops and the creation and delivery of short-term high impact programs focused on academic concentrations, research and professional training. Currently, she trains the staff of more than 60 academic departments on the use of the paperless system to improve the effective and efficient paperless document management. In addition, Dr. Marina teaches ED20i, an introductory course for international students.
Image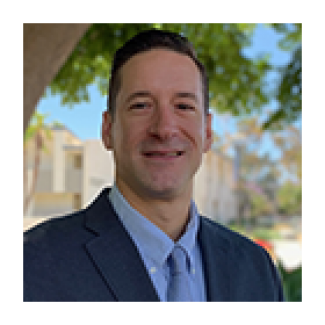 Jason Hopkins
International Scholar Advisor
Jason works primarily with J-1 Exchange Visitors and Employment-Based visa holders who teach or conduct research at UCSB. Jason loves traveling and his passion for international education began when he studied abroad in Paris, France as an undergraduate student. He went on to earn a Master's degree in European Politics from the University of Sussex as a Rotary Foundation Ambassadorial Scholar to the UK. Jason loves Santa Barbara and enjoys welcoming scholars to our world class research university. In his spare time Jason enjoys tennis, hiking, film, trying new restaurants, and sampling chocolate from all over the world.
Image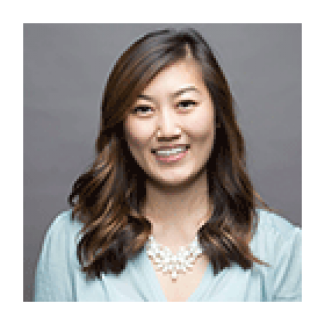 Madison Motoyasu
International Student Advisor
Madison, who goes by Madi, is an F and J student advisor who loves being a part of UCSB's international community. Her global citizenship began as a member of the U.S. National Taekwondo team, which allowed her to travel to Turkey, Egypt, Russia, and Tahiti. She received her undergraduate degree at UC San Diego in Communication Studies. After her time as a Triton, Madi became a Hoosier at Indiana University, where she earned her Master's degree in Higher Education and Student Affairs. She was excited to join the OISS team in 2018 and move closer to the ocean. She is an avid bullet journaler, D-I-Y enthusiast, and boba fanatic. When she's not in the office, you can find her at the beach, on a hiking trail, or in a craft store. Her favorite flavor at McConnell's Fine Ice Cream  is 'Lemon and Marionberry.'
Image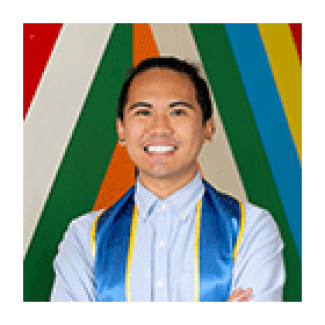 Kyle Argonza
Intake Advisor
Kyle is a UCSB student set to graduate in Spring 2020. He will receive a B.S. in Biopsychology and loves talking about the human mind and brain. As a Filipino-American, Kyle loves working at OISS and meeting all of the international students.  In his free time, Kyle enjoys playing piano and listening to music by the beach. He can also wiggle his ears.
Image
Maya James
International Student Advising Assistant Coordinator
Before joining OISS in February 2019, Maya obtained her Master's degree in International Affairs from the School of Global Policy & Strategy at UC San Diego. As a Japanese-American dual citizen who split her childhood between two countries, she can closely relate to students developing multinational identities as well as those experiencing sustained culture and reverse culture shock. Her mission is the creation of a safe and welcoming environment at UCSB where international students can achieve academic success while also experiencing a fulfilling student life. In her free time, Maya enjoys Samba and hip-hop dancing, attending concerts and music festivals, as well as enjoying all the local attractions that Santa Barbara has to offer.
Image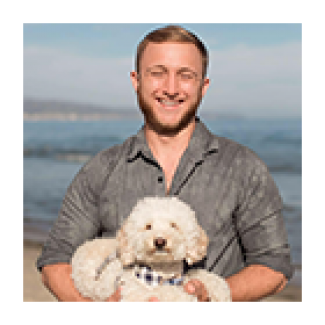 Trevor Brandt
International Student Advisor
Trevor's passion for working with international students can be traced back to his childhood where he lived in the country of Zimbabwe, Africa for seven years. This experience opened his eyes to a diversity of different cultures and ignited a love for travelling, meeting people from all around the world, and sharing his culture with others. Trevor strongly feels that interacting with people from other countries and learning about their cultures can be critical to developing tolerance, empathy, and ideas on how to collectively build a better world together. In his free time Trevor enjoys producing electronic music, doing yoga and meditation, and spending time with friends and his dog Tango.
Image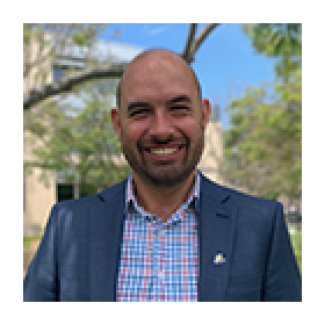 Erik Williams
International Student Programs Coordinator
Erik enjoys meeting people from around the world and creating an office that not only reflects a welcoming spirit but finds innovative ways to meet the needs of our students!  As an alum of UCSB earning a degree in Anthropology, Erik found a passion for learning about global cultures both past and present which led him to participate in a month long archaeological field school in Belize. While he is a proud Gaucho, Erik is passionate about students exploring Santa Barbara beyond the borders of UCSB and is always happy to recommend activities in the area.  When not at OISS, you can find Erik frequenting local restaurants and the beautiful beaches of Santa Barbara with his husband and dog.
Image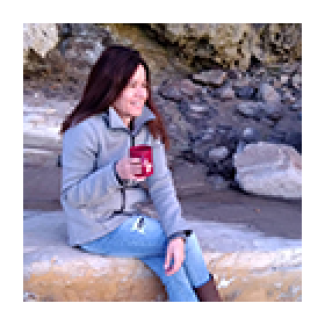 Cristina Carney
International Student Programs Coordinator
Cristina, otherwise known as CC, enjoys interacting with students and learning about their goals, aspirations and dreams while studying at UCSB. Spending more than 5 years overseas herself, she often pauses to remember what it felt like to navigate her surroundings in a completely different part of the world with unique customs and cultural norms. Having this knowledge, she can relate to students who might be homesick or bewildered by the American "way" of approaching everything from driving to writing a paper for class. When not at OISS, you can find her out in nature or participating in mindfulness training.
Image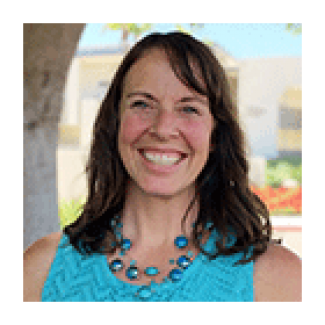 Kayleen McDonald
Immigration Specialist
Kayleen advises on employment-based immigration and permanent residence. She studied abroad in Spain and Mexico as an undergraduate student and earned a Master's degree in Liberal Arts from Stanford University. Kayleen began working in International Education in 2001 as an International Scholar Advisor at Stanford, and serving on Stanford's Fulbright Scholar Advisory Committee. She joined UCSB as an Immigration Specialist in 2015. Kayleen loves working in a field where the world comes through her door every day!
Image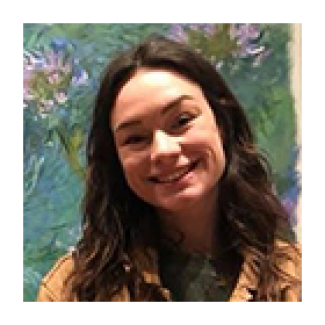 Katie McTague
Administrative Assistant/Student Worker
Katie is a Santa Barbara native and is currently a senior at UCSB and will get her BS in Environmental Studies in 2020.  Katie loves working at OISS and helping International Students and Scholars join our campus. In her free time she can be found in the local mountains hiking her favorite trails, checking out new restaurants with her friends and family, and exploring local museums.
Image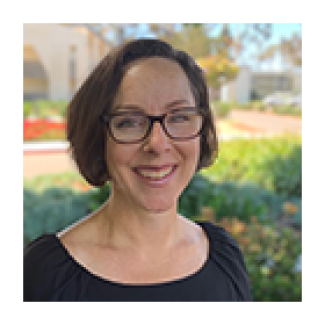 Ashley Rifkin
International Programs Coordinator
As an international educator and Program Coordinator for OISS, Ashley enjoys building international networks and communities to support and celebrate the diversity of students, staff and faculty from around the world. Earning a Master's degree from SIT Graduate Institute in International Education and Intercultural Program Management, Ashley's work and travels have taken her to far corners of the world including Malawi, Zambia and much of Europe. When not at work, Ashley enjoys traveling, gardening, gastronomy, current events and the outdoors including hiking and beachcombing.
Image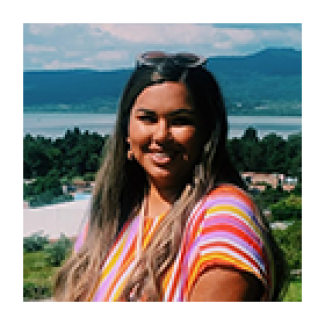 Frida Cortez
Assistant Case Coordinator of International Scholars
Frida joined the OISS team in 2019, starting as a Campus Tour Guide and then later on became the Assistant Case Coordinator of International Scholars. Frida is a sophomore at UCSB majoring in History of Public Policy and Law and minoring in Education. She is passionate about helping those in underrepresented communities. Frida loves working at OISS and assisting international scholars, assuring that all their needs are met and they feel welcomed at UCSB. During her free time, Frida can be found reading at the beach or dining out with her friends in Isla Vista or downtown Santa Barbara.