ADVISORY: By law, all non-citizens are required to carry their documents at all times (I-94 for non-immigrants or I-551 card for permanent residents). While this has rarely been enforced, recent policies have been more strictly interpreted. OISS recommends that internationals students and scholars carry their immigration documents rather than risk non-compliance. Also, see the bottom of this page for ways to protect your status.
MARIJUANA IS NOT LEGAL UNDER FEDERAL LAW. Be sure you know how changes to the California State marijuana law could put your Federal immigration status at risk.
---
We know that many members of the University of California community are concerned about immigration enforcement actions occurring across the country and have asked about the possibility that enforcement actions could occur at UC. This FAQ responds to your questions and provides information about how to respond in such a situation. Please keep in mind that Department of Homeland Security (DHS) policies are in transition; we may update this guidance as warranted.
---
TRAVEL BAN UPHELD: On June 26, 2018, the Supreme Court of the United States (SCOTUS) upheld a December 4, 2017 ruling which stayed preliminary injunctions that had been issued by U.S. District Courts in Hawaii and Maryland, which allows the government to enforce Travel Ban 3.0.
The Presidential Proclamation of September 24, 2017 restricts entry to the United States for the nationals of 7 countries. The restrictions are country-specific, and tailored to the situation of each individual country.
Presidential Proclamation 9645 partially or fully restricts entry to the United States for nationals of Iran, Libya, North Korea, Syria, Venezuela, Yemen and Somalia (Chad was removed from an earlier list). The proclamation contains specific provisions for each impacted country.
Nationals of Iran- Student and Scholar visas (F-1 and J-1) are still being issued. All other categories are suspended. Issuance of F and J visas are subject to enhanced screening and vetting at the consulates abroad and at the Port of Entry into the United States.
Nationals of N. Korea, Syria and Somalia- Entry is indefinitely suspended for all visa types.
Nationals of Libya and Yemen- Entry on Tourist Visas are suspended.
OISS advises those affected by the Presidential Proclamation to minimize international travel because of the latest developments. Due to the call for increased security at the Port of Entry to the United States, consulates and embassies abroad, travelers should expect delays when applying for a new US visa or when entering the United States.
We are closely following the developments that affect out students and scholars and will provide updates as they become available.
In addition, the Executive Order effects:
Overseas Visa Renewals: The Executive Order currently stops the Visa Interview Waiver Program (VIWP), which allowed individuals to apply for visas or visa renewal without an in-person interview. An in-person interview will be required for visa renewals.
More Changes to Come: The Executive Order calls for a review of all countries seeking U.S. visas, as well as visa reciprocity provisions. These continuing adjustments and reviews may result in countries being added to or removed from the visa/entry suspension list, changes in fees, or visa lengths.
Increased Screenings, Possible Travel and USCIS Processing Delays: Due to the Executive Order's suspension of VIWP and call for increased scrutiny at the Port of Entry and at consulates and embassies abroad, expect increased travel delays when applying for a new U.S. visa or when entering the U.S. This may also affect USCIS processing times.
OISS, UCSB, and the UC system stand with our international community during this challenging time. We know that uncertainty is stressful and we are committed to supporting you in any way we can.
---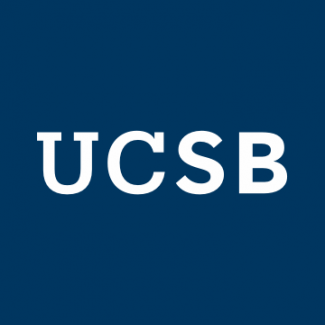 REMINDER: During these fluid times, it is important to avoid any violations of your F-1 or J-1 status. In addition to enrollment requirements, address reporting, or employment restrictions individuals in non-immigrant status are expected to refrain from breaking any U.S. state or federal laws. Please think carefully before engaging in protest activities, as arrests can seriously impact immigration status or future visa applications. Arrests or convictions that involve violence, drugs or alcohol can have serious or long-lasting impact on current or future immigration status.
Also be aware that marijuana use remains illegal at the federal level (and illegal on the UCSB campus and student housing) and use constitutes a violation of federal law. Use of marijuana, or alcohol/drug-related DUI arrests or convictions can lead to severe
---
If you are arrested or have any legal concerns, please contact OISS immediately. In such cases, we urge you to retain legal advice as to your next steps and possible consequences.
Legal Representation: Attorneys and fellows at UC Davis School of Law are able to provide legal advice to students and their families at UC Davis, UCLA, UC Merced, UC San Francisco, UC Santa Cruz, UC Santa Barbara, UC San Diego, and UC Riverside here:
Vivek Mittal, Managing Attorney
University of California Undocumented Legal Services Center
Tel: (530) 219-7256
Fax: (530) 752-3034
https://law.ucdavis.edu/uc-undocumented/
For scholars, Immigration specialists Adam Green and Bernard Wolfsdorf are two attorneys who have given immigration presentations at UCSB in the past. (OISS does not endorse any specific legal firm, and provides this information as a convenience only).
If you have specific questions or concerns, OISS Student Advisors are available for Walk-In Advising on Wednesday mornings and afternoons from 10 am to 12 pm and 1 pm to 4 pm. You can also call, come in, or email OISS to schedule an appointment to speak with an advisor. Our email is: OISS@sa.ucsb.edu. Our phone contact is (805) 893-2929.
Advising for J-1 Visiting Scholars or Student Interns is available by appointment only. To schedule an appointment you can visit the OISS office, call, or email OISS@sa.ucsb.edu.