Hello! We're ISAB!
The International Student Advisory Board (ISAB) is a select, small group of current UCSB students from around the world. Members attend weekly classes to gain research and intercultural communication skills to advocate for a more inclusive and internationalized campus.

The ISAB is open to both international and domestic students.
Please reach out to us! Any inquiries and comments can be sent to the ISAB Facilitators at
sa-isabfacilitators@ucsb.edu.
A Little Bit More About Us...
The International Student Advisory Board was formed in Winter 2018 to advocate for the international student community at UCSB. The ISAB is based in the Office of International Students & Scholars. International Vistas is a testimonial page where ISAB members share their experiences as international students. Members of the inaugural board were: Phuong Bui (Vietnam), Hana Churay (U.A.E.), Joyce Lu (Taiwan), Rita Mounir (Morocco), Lauren Roberts (U.S.), Erika Shinoda (Japan), Maharshi Vyas (India), and Meg Winnett (U.S.) with Nicole Morgan (U.S.) and Chryss Yost (U.S.) serving as facilitators.
International Vistas 
Image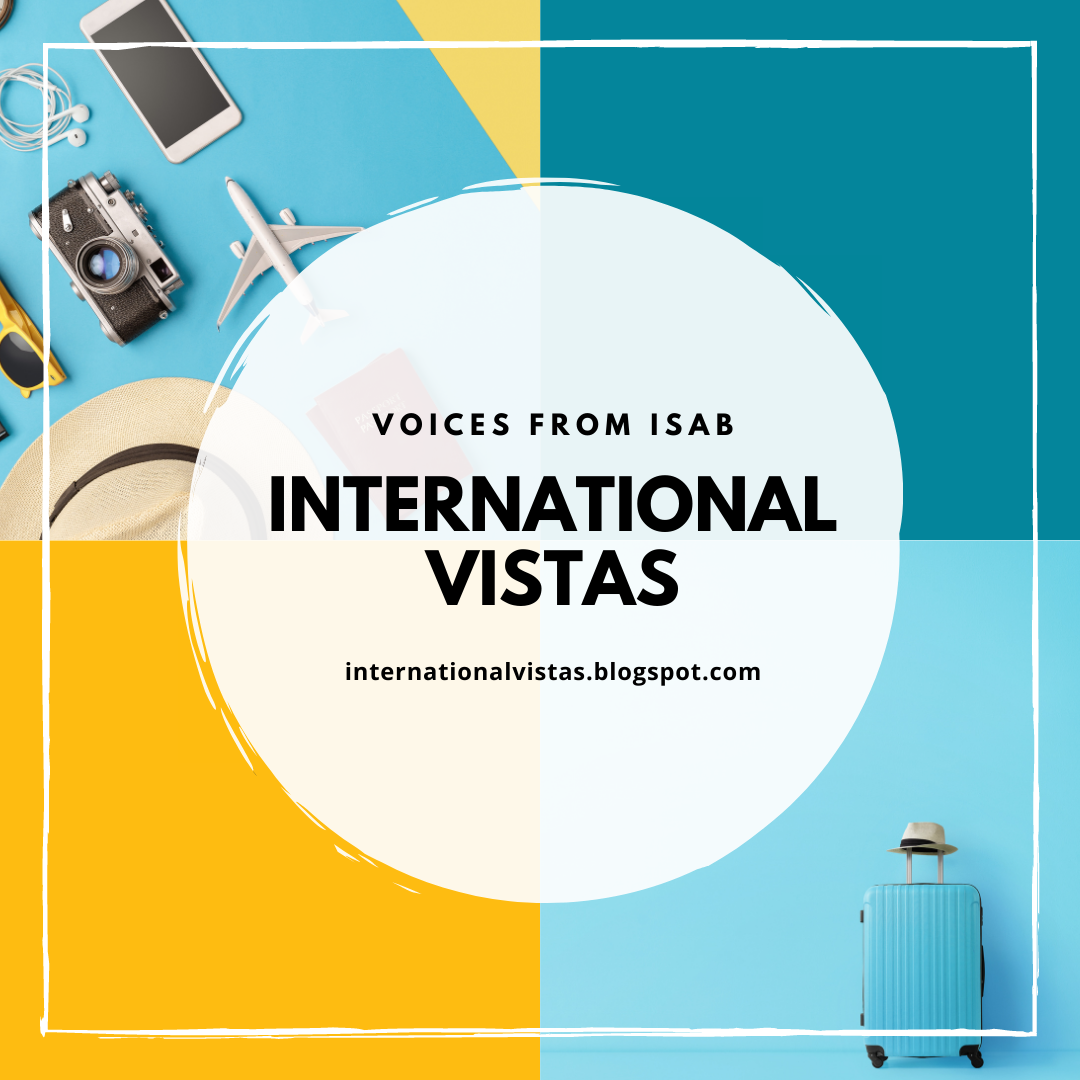 Take Me To International Vistas!
Wondering what the life of a UCSB international student is like? Hear the voices of International Student Advisory Board members! In International Vistas, they share their unique insights and experiences as international Gauchos. Don't forget to hit the "subscribe" button so that you never miss a new post!
Current Advisory Board Members
Image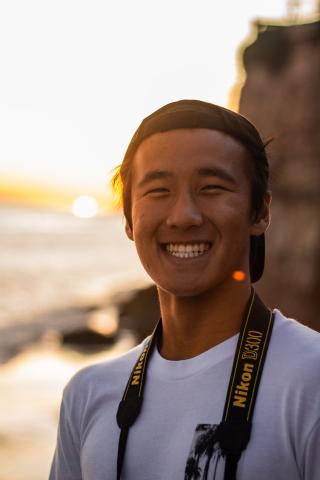 Hello hello!
My name is Trung and I am a 4th year Computer Science major at UCSB. I am from Hanoi, Vietnam and have been studying in the states for 5 years now. I came to the U.S. as a sophomore in high school located in the East Coast (Florida) and decided to make a major transition to go the West Coast to pursue my undergraduate degree.

I love being in Santa Barbara because of its gorgeous views, friendly people and the overall positive atmosphere. I would say I like to have a balance in both outdoor and indoor activities during my free time. Some days I'd like to go out the beach, relax and watch the sunset with my friends. Also, I am a big soccer fan and so occasionally I would go the Recreational Center and have scrimmage games there. When I feel like staying inside, I would like to read, play board games and work on personal projects. Currently, I am working on making an application that helps connect international students together in their own university!

I joined ISAB as a sophomore in hope that I can understand more about international student well-being on campus, as I understand the difficulties that we encounter when moving to a foreign country. As such, I wanted to raise more awareness about our community to UCSB as well as contribute my experience to making UCSB a more inclusive environment for all the international students out there.
Xin chào, xin chào!

Mình tên là Trung và là học sinh năm 4 chuyên ngành công nghệ thông tin tại UCSB. Mình đến từ Hà Nội, Việt Nam và đã học ở Mỹ được 5 năm. Mình tới Mỹ từ năm lớp 10, học ở trung học phổ thông bên bờ Đông (Florida). Mình quyết định thay đổi môi trường học và đã đến bờ Tây để theo đuổi sở thích của mình.

Mình rất thích Santa Barbara vì cảnh đẹp mê hồn và không khi hài hoài. Mình là người thích có sự cân bằng về hoạt động trong và ngoài trời khi mình rảnh. Có những ngày mình ra biển thư giãn và ngắm mặt trời lặn với bạn. Mình cũng là một người đam mê đá bóng nên thỉnh thoảng đạp xe ra sân cỏ ở trường để đá với hội bạn. Khi cảm giác muốn ở trong nhà, mình thường đọc sách, chơi những trò chơi cờ bàn và làm những dự án riêng của mình. Một dự án mình đang phát triển là ứng dụng giúp học sinh quốc tế tìm nhau ở trong trường đại học của họ!

Mình tham gia ISAB từ năm 2 với hy vọng mình có thể hiểu thêm về đời sống của học sinh quốc tế. Là một người không phải từ đây, mình hiểu những khó khăn mà học sinh quốc tế có thể trải qua khi du học tại một đất nước xa nhà. Vì vậy mình muốn nâng cao tầm hiểu biết về cộng đồng du học sinh đến UCSB và đóng góp kinh nghiệm của mình để giúp UCSB thành một ngồi nhà thứ 2 cho du học sinh.
Daniele Fukushima: Brazil
Image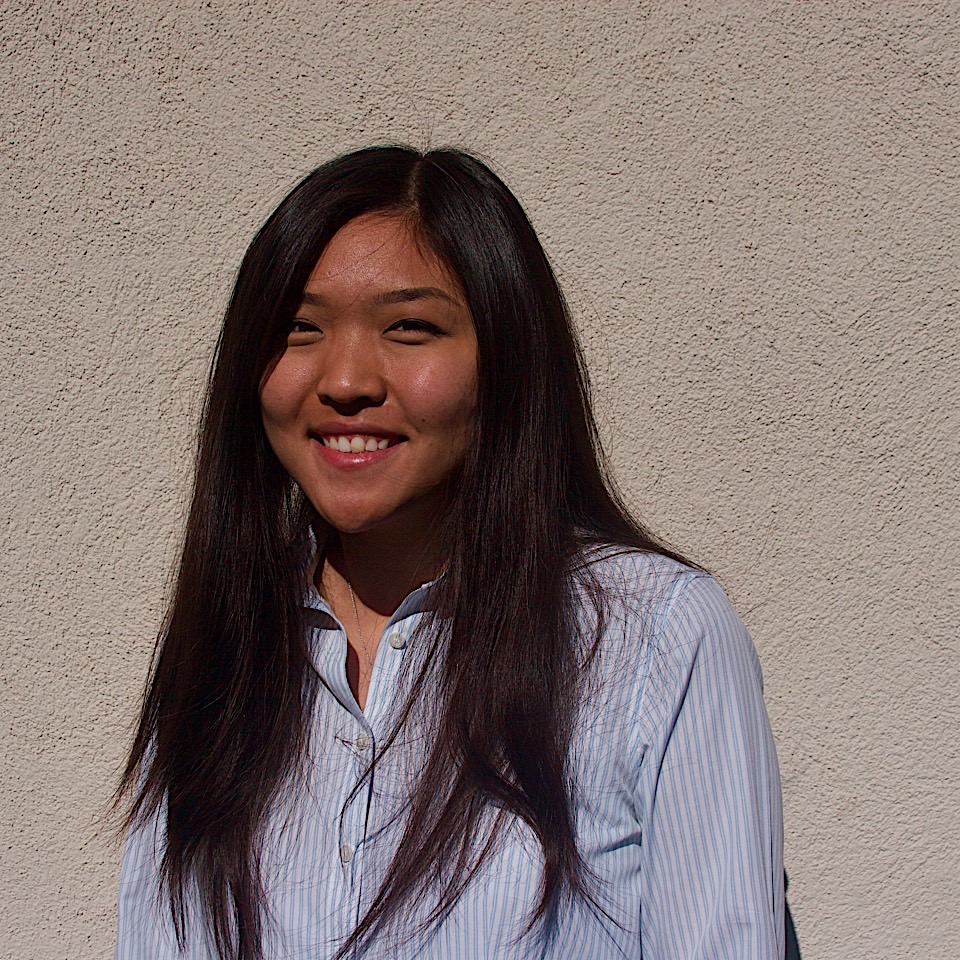 Hello everyone! My name is Daniele and I study Economics and Accounting. I am from São Paulo, Brazil and joined UCSB in 2018 and ISAB in Spring 2020. In addition to ISAB, I have been involved in the Brazilian Student Association (BRASA) since my first quarter at UCSB and have taken roles of secretary, treasurer, and social media coordinator. I am passionate about painting, drawing, and have been trying to learn how to knit.
Personally, I can describe my time at UCSB as the best time of my life. I have met so many amazing people who I hope to take with me for the rest of my life, and I learned so much both in and out of the classroom. My favorite thing about UCSB is the sunset. I love going to campus point with my friends and watching the sun disappear in the ocean.
Joining ISAB allowed me to be more proactive. Co-organizing events and working on teams while also advocating for international students on campus has been an incredible experience. I hope we can make more each year for our international community!
Olá pessoal! Meu nome é Daniele e eu estudo Economia e Contabilidade. Sou de São Paulo, Brasil e entrei na UCSB em 2018 e no ISAB na Primavera de 2020. Além do ISAB, eu estou envolvida na Brazilian Student Association (BRASA) desde o meu primeiro trimestre na UCSB tendo preenchido cargos como: secretária, tesoureira, e coordenadora de mídias sociais. Eu sou apaixonada por pintura, desenho, e estou aprendendo a tricotar.
Pessoalmente, eu descrevo meu tempo na UCSB como a melhor parte da minha vida até agora. Conheci várias pessoas incríveis que espero levar para o resto da minha vida e aprendi muito tanto dentro como fora da sala de aula. Minha coisa favorita da UCSB é o pôr-do-sol. Eu amo ir para o campus point com meus amigos e assistir ao sol desaparecer no oceano.
Me juntar à ISAB me permitiu ser mais proativa. Co-organizar eventos e trabalhar em times e simultaneamente defender os estudantes internacionais no campus tem sido uma experiência incrível. Espero que nós possamos fazer mais para a comunidade internacional da UCSB todo ano.
Image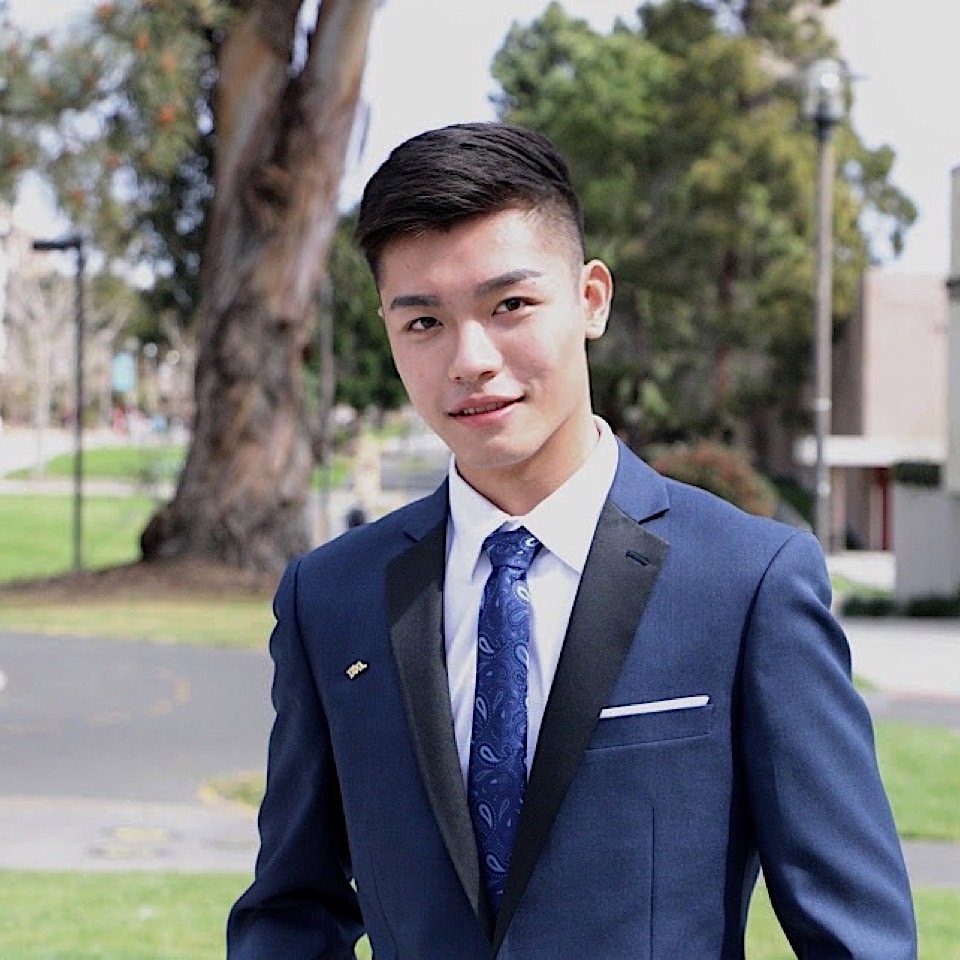 Hi everyone! My name is Haochen Long, and I am an international student from China. I am a member of UCSB Class 2022 and am double-majoring in Economics and Accounting and Sociology. I'm also pursuing a minor in Professional Writing. I have been studying in the United States for seven years, and UC Santa Barbara is one of the best places to learn and grow academically for international students, in my opinion. Besides, I am also passionate about the opportunities we have here beyond academics as UCSB offers inspiring student networks, research opportunities, and a reservoir of diverse and inclusive student organizations.
Most importantly, I take pride in the open-minded and culturally inclusive campus atmosphere as a Gaucho. I enjoy and believe in a well-rounded international education experience, where we do not only excel academically but also develop strong leadership and critical thinking skills. Therefore, I wish to contribute my own leadership experiences to the ISAB board to help enhance my fellow international students' overall education experience at UCSB.
Please do not hesitate to reach out to me if you have any questions regarding ISAB or the experience as a Global Gaucho!
大家好!我是龙昊辰,一名来自中国的国际学生。我是UCSB 2022届的一员。我主修经济与会计学和社会学双学位,同时辅修专业写作。我已经在美国学习了七年。在我眼中,加州大学圣塔芭芭拉分校是我经历过最适合国际学生学习和发展的校园之一。除了专业学科之外,我也十分热衷于学校中的其他活动机会,因为UCSB为学生们提供了启发性的学生网络、研究机会、以及丰富而且极具包容性的学生组织。
作为一名UCSB的学生,我为这样开明而文化包容的校园氛围感到自豪。我十分认可并享受这样全面的国际教育体验。在这样的环境下,国际学生不仅可以获得学术成就,同时也能提升自己的领导力和辩证思维能力。因此,我由衷地希望能够在ISAB贡献自己的领导力经验,并希望这些经历也能够帮助并提升其他同学的学习体验。
如果你有任何关于国际学生董事会或国际学生在美国发展的问题,请随时联系我!
Image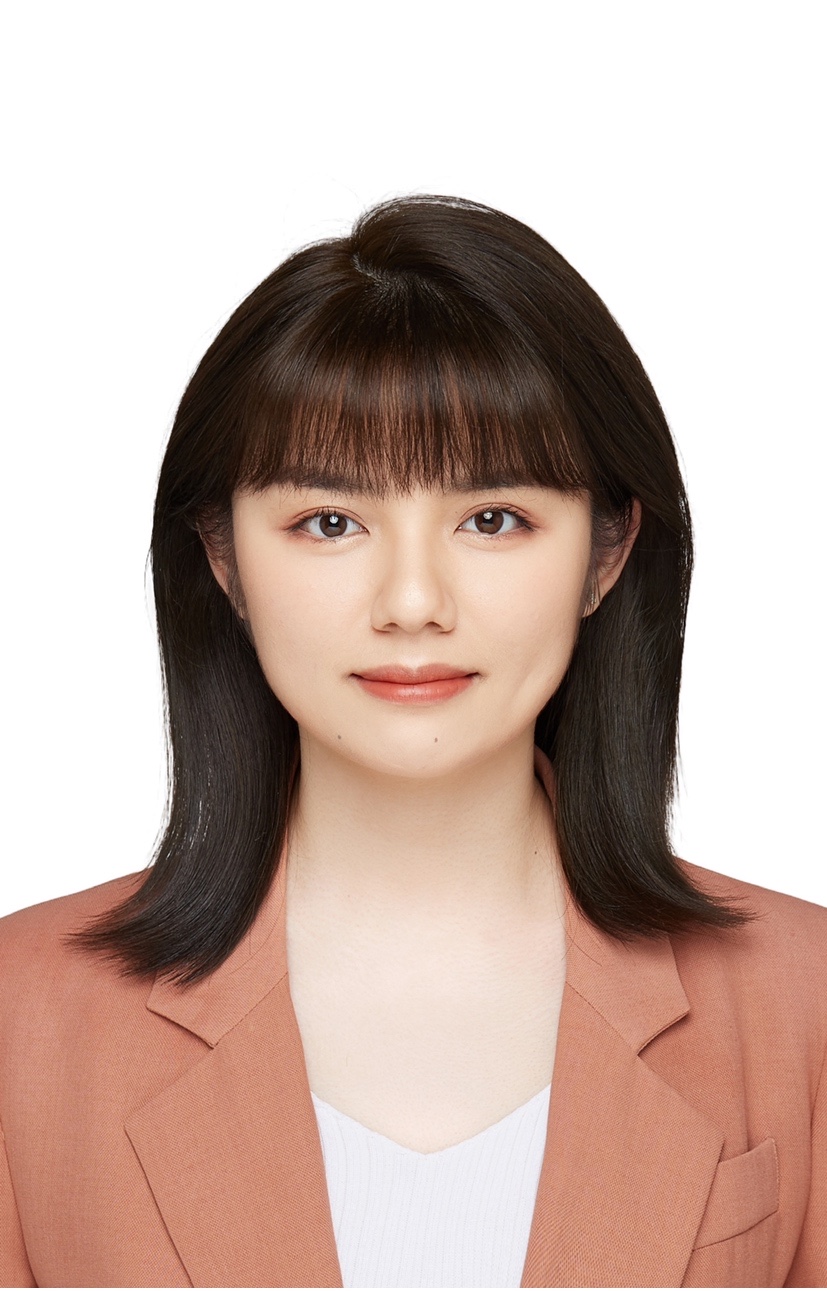 Hello! My name is Nina and I'm a third-year majoring in economics and accounting. I was born in Taiwan and raised in Nanjing, China. It is my 7th year studying in the states. I'm excited to share my experiences and create a better Gaucho life with you.
Personally, I love traveling, scuba diving, taking instant photos, and volunteering. I enjoy learning about new cultures, exchanging ideas, and promoting diverse perspectives. My two favorite parts of UCSB are the sunset view and the diverse community. I hope we all can make the most of our time here. Please do not hesitate to reach out to me if you have any questions or concerns. I'm always here to listen!
哈喽!我叫 Nina,是一名大三经济学和会计专业的学生。我在台湾出生,南京长大。这是我在美国学习的第 7 年。我很期待与大家分享我的经历,并与大家一起创造更美好的芭村生活。
我喜欢旅行、潜水、拍胶片相机和做义工。我也喜欢学习新的文化、交流思想和倡导多元化思维。在UCSB,我最喜欢的是日落和多元化的校园集体。希望我们都能在这里度过最难忘的校园生活。如果有任何问题或顾虑,请与我联系,随时欢迎!
Shih-Han (Christine) Wang: 
Image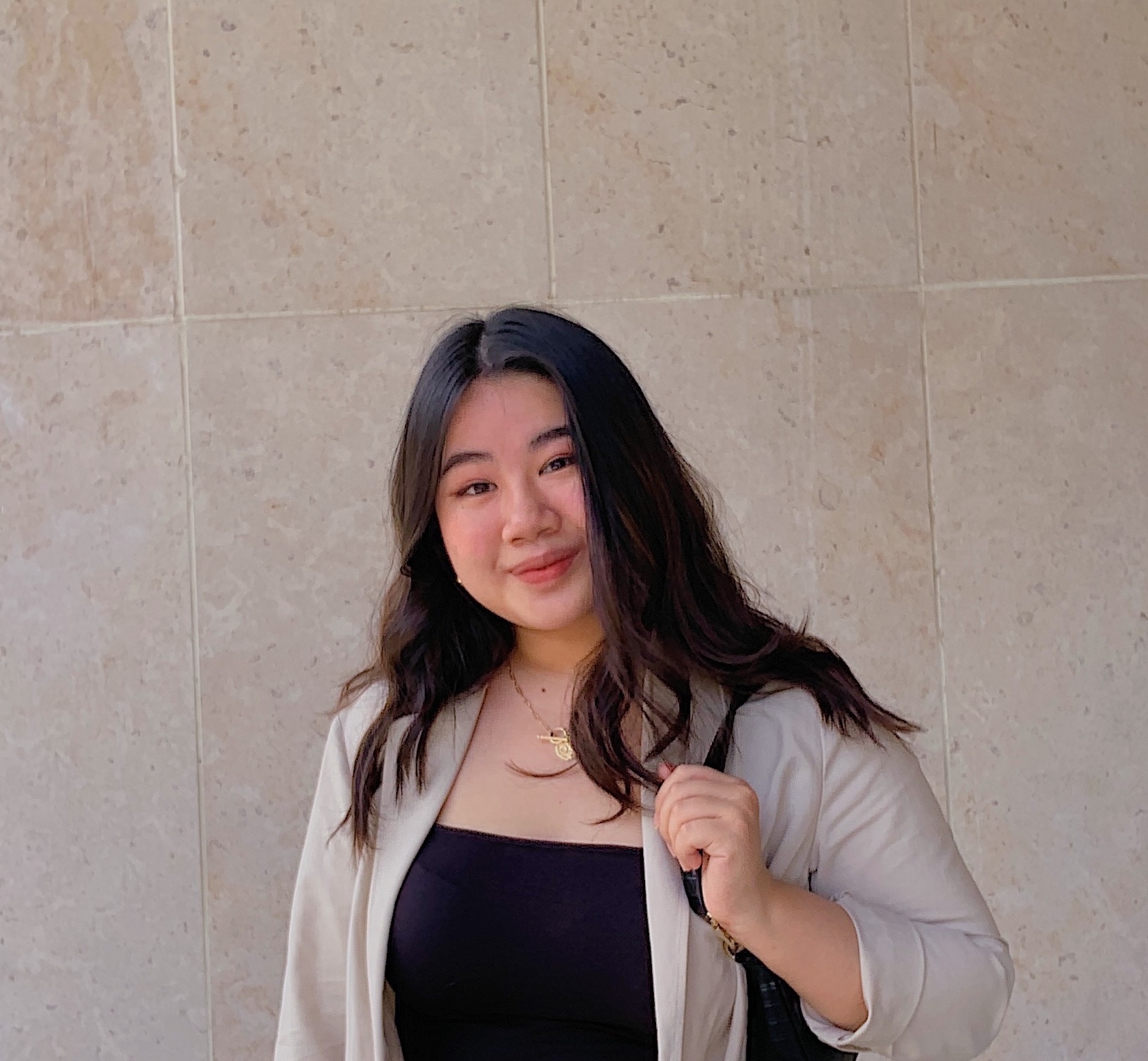 Hello! My name is Christine, and I'm currently a fourth-year Political Science and Global Studies double major! I was born in Taiwan but grew up in China, and attended an international school there for almost my entire life. I've also lived on the East Coast for two years before coming to UCSB. In my free time, I love going to the beach to watch the sunset or enjoy a picnic with my friends. Aside from ISAB, I also serve on board for the Taiwanese American Student Association here on campus and is also a member of the Phi Alpha Delta - a co-ed pre-law fraternity.
I recently joined ISAB and hope I will be able to spend my final year here on this beautiful campus to advocate, represent and help international students like myself. I hope through ISAB I can help establish a more inclusive environment that embraces and celebrates diversity and all the vivid cultures that's present here at UCSB!
你好!我叫王詩涵,英文名Christine,我目前是個政治學和全球研究雙主修的大四生!我出生於台灣,但是在中國長大並且從小就讀那裏的國際學校。在來到 UCSB 之前,我也在東岸住了兩年。在空閒時間,我喜歡去海灘看日落或與朋友一起享受野餐。除了ISAB,我還在校園裡的台美同學會任職,也是Phi Alpha Delta 法學兄弟會的成員。
我是最近才加入了ISAB。希望我能利用我在這個美麗校園的最後一年倡導、代表和幫助像我這樣的國際學生。希望通過ISAB我可以幫助UCSB建立一個更具包容性的環境,一個擁抱和慶祝校園裡多采多姿文化的環境!
Image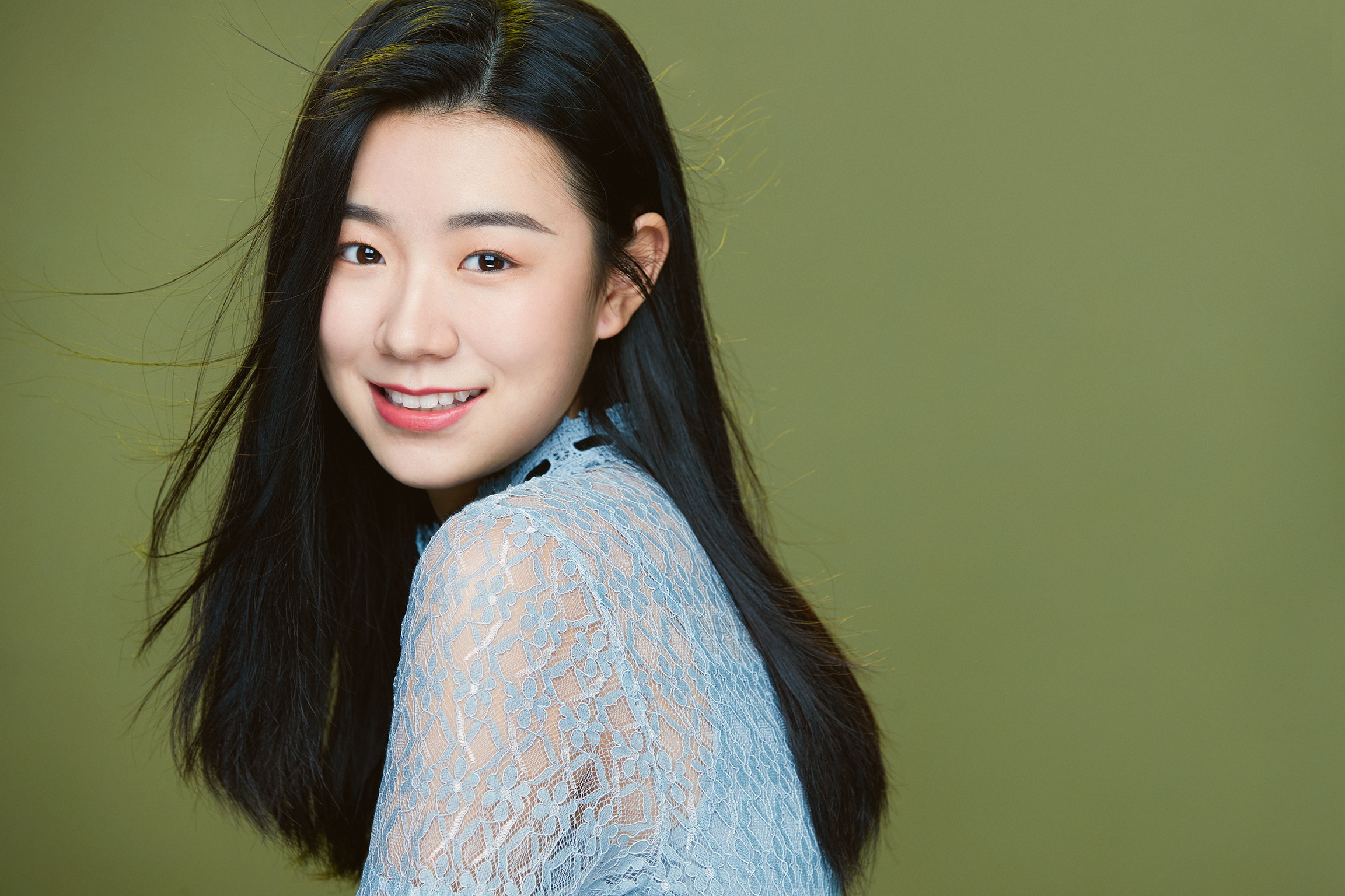 Hey guys! My name is Sophia, and I'm currently a third-year comm major student at UCSB. I come from China and this is my 6th year in the United States. Back in high school, I took an active role in advocating for international students and organizing activities to present my culture to people from different backgrounds. During my second year at UCSB, I was the vice-minister of the Public Relations Department at CSSA which stands for Chinese Students and Scholars Association. In my free time, I like to dance, play Guzheng (a traditional Chinese instrument) and watch Netflix :)
As an international student myself, trust me, I know what you are going through. Whether it is cultural adjustment, language difference or just random homesick emotions, I get it. You are all more than welcome to come talk to me, even though you don't have any questions to ask and simply want to make friends. For me, I am thrilled to join ISAB this year because it provides me a platform to build a stronger and more diverse international community here at UCSB. I am looking forward to this incredible experience and meeting you all!
哈喽大家好,我叫Sophia王佳然!今年是名大三的学生,就读的是传媒专业。我来自中国,然后在美国已经是第六年啦。记得在就读美高的时候,我就开始力所能及的帮助身边的国际生了。不仅策划举办了学校的第一次春节晚会,更是在生活的方方面面都帮助到了身边的朋友和学弟学妹们。在我大二的时候,我曾担任CSSA外联部副部长一职,帮助了留学生们拓展了许多校内校外资源。在闲暇时间里,我喜欢跳舞、弹古筝、看Netflix等等。
作为一名国际生,将近六年的留学经验让我对你们目前的处境深有体会。无论是文化碰撞,语言适应还是有时会突如其来的思乡情绪,这一切的一切我都曾经历过。如果大家愿意,你们随时可以来找我倾诉。对于我而言,今年加入ISAB是给我提供了一个舞台,让我能够为创建一个更强大更多元的国际生社群贡献出一份力。期待这次经历也期待与你们相遇!
Image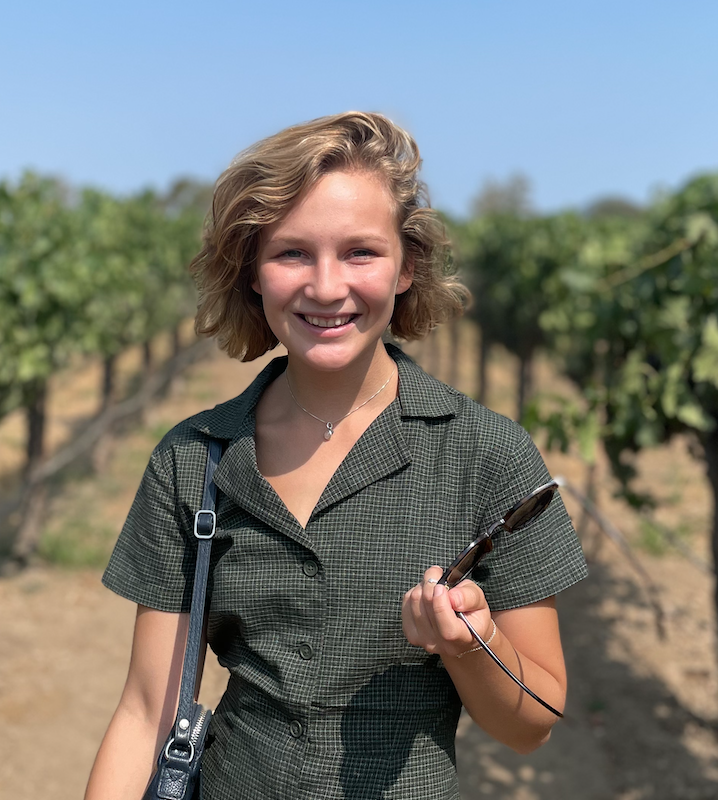 Hi! My name is Marina, I am from Russia. I was born and grew up in Yekaterinburg, and I did my undergrad in Moscow. I am a second-year graduate student in the Department of Linguistics at the University of California, Santa Barbara. I moved to the United States a year ago to pursue graduate studies.
I love traveling (I've been to more than 30 countries). I speak several languages (Russian, English, Spanish, French, Czech, Hebrew) and during my studies in Moscow I also took courses in Latin, Old Church Slavonic, and Irish. I also spent a semester at the University of the Côte d'Azur in Nice (France), and participated in summer schools in Paris (France), Birmingham (UK), Utrecht (Netherlands) and Kromeříž (Czech Republic) during my undergraduate studies.
In my spare time, I enjoy various sports: climbing, basketball, tennis, running, golf and yoga are an integral part of my weekly routine.
As an international graduate student, I decided to join ISAB to share my experiences with undergraduate students.
Привет! Меня зовут Марина, я из России (я родилась и выросла в Екатеринбурге, и училась в бакалавриате в Москве). Я студентка второго курса аспирантуры по лингвистике в Калифорнийском Университете Санта Барбары. Я переехала в Соединенные Штаты Америки год назад для обучения в аспирантуре. До этого я закончила бакалавриат по теоретической и компьютерной лингвистики в Национальном Исследовательском Университете "Высшая Школа Экономики" в Москве.
Я очень люблю путешествовать и общаться с людьми из разных культур: я была более чем в 30 странах и говорю на нескольких языках (Русский, Английский, Испанский, Французский, Чешский, Иврит). Еще в школе я выучила английский, французский и чешский, а во время учебы в Москве брала курсы по латыни, старославянскому, ирландскому. Также во время учебы в бакалавриате я провела семестр по обмену в Университет Лазурного Берега в Ницце (Франция), а также ездила на летние школы в Париж (Франция), Бирмингем (Великобритания), Утрехт (Нидерланды), Кромнержиж (Чешская Республика).
В свободное от учебы, преподавания и проведения исследований время я очень люблю заниматься различными видами спорта: скалолазание, баскетбол, теннис, бег, гольф, плавание и йога — это неотъемлемая составляющая моих будней.
Как международный студент с опытом учебы за границей и большим опытом путешествий, я решила присоединиться к ISAB, чтобы делиться своим опытом со студентами бакалавриата.
Beatriz (Bea) Vieira: Brazil
Image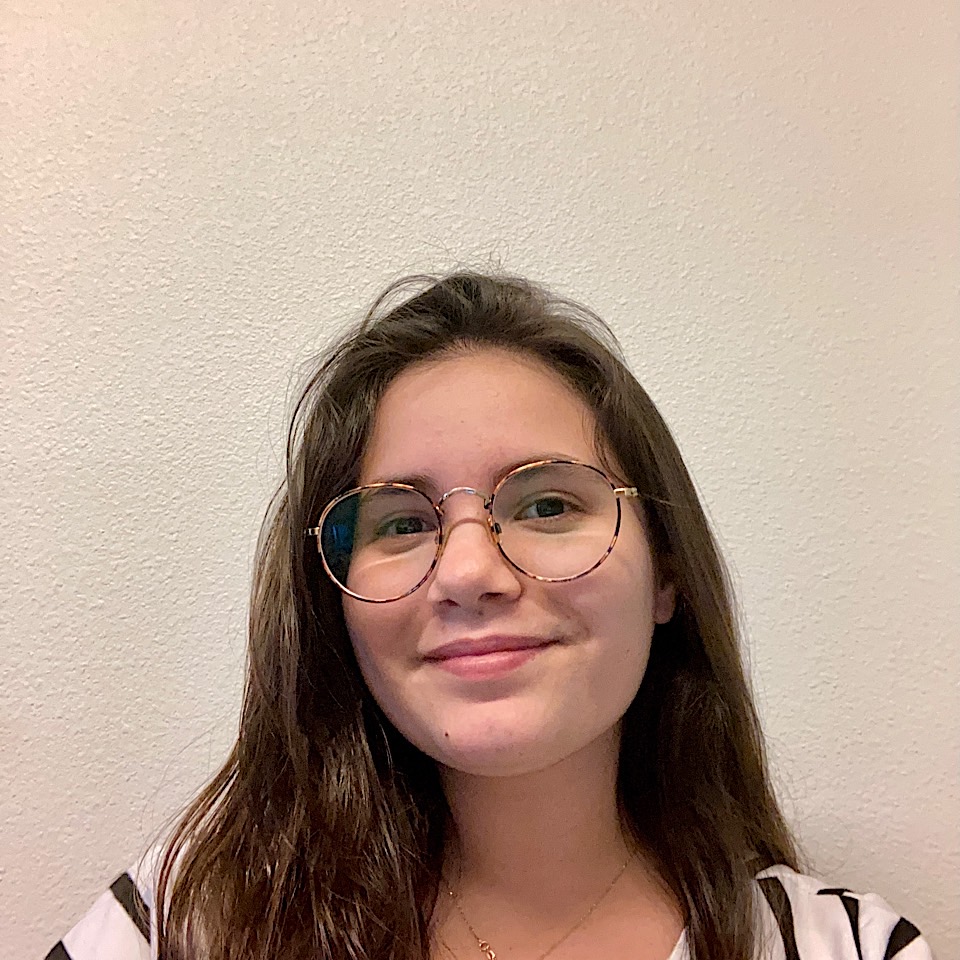 Hi there!
My name is Beatriz Vieira (call me Bea), and I'm currently a second-year Economics and Accounting major! I was born and raised in São Paulo, Brazil and have joined ISAB during Winter 2021. I am very excited to work on projects to better university life for our community <3. I am an avid reader and cook, and love traveling to different places to try different foods and experience different cultures.
I also love to learn new languages, and currently speak my native Portuguese, English (of course) and some pretty decent Spanish. I'm also interested in learning new programming languages! I've already learnt SQL and am working on my Python skills.
What I love the most about the UCSB is the laidback weather and people; everyone always seems approachable and the beauty and climate of this place just make me want to spend all day at the beach with my friends!
Oie, tudo bom?
Me chamo Beatriz Vieira, mas pode me chamar de Bia. Estou no meu segundo ano do curso de Economia e Contabilidade, e nasci e cresci em São Paulo, Brasil. Me juntei ao ISAB durante o primeiro trimestre de 2021 e estou super empolgada pra começar projetos pra melhorar a vida universitária pra nossa comunidade <3. Sou uma ávida leitora e cozinheira, e amo viajar pra diferentes lugares para experimentar novas comidas e desfrutar de culturas diferentes!
Eu também amo aprender novos idiomas, e atualmente falo nosso lindo Português (obviamente), inglês, e um espanhol decente. Também estou interessada em aprender novas linguagens de programação! Eu já aprendi SQL e estou desenvolvendo meu Python.
O que eu mais amo na UCSB é o clima ameno e as pessoas descontraídas; todos são super amigáveis, e a beleza do lugar me faz querer passar o dia inteiro na praia com meus amigos!
Hola!
Me llamo Beatriz Vieira (pero puedes llamarme Bia). Estoy en mi segundo año del curso de Economía y Contabilidad y nací y crecí en San Pablo, Brasil. Me uní a ISAB durante el primer trimestre de 2021 y estoy muy contenta de poder empezar proyectos para mejorar la vida universitaria de nuestra comunidad <3. ¡Soy una ávida lectora y cocinera, y me encanta viajar a nuevos lugares y probar nuevas comidas y disfrutar de diferentes culturas!
También me encanta aprender nuevos idiomas, y actualmente hablo nuestro hermoso portugues, inglés y un español decente (creo que se queda obvio jajaja). ¡También estoy interesado en aprender nuevos lenguajes de programación! Ya aprendí SQL y estoy desarrollando mi Python.
Lo que más me gusta de UCSB es el clima y la gente agradable; todos son súper simpáticos, y la belleza del lugar me da ganas de pasar todo el día en la playa con mis amigos.