Hello! We're ISAB!
The International Student Advisory Board (ISAB) is a select, small group of current UCSB students from around the world. Members attend weekly classes to gain research and intercultural communication skills to advocate for a more inclusive and internationalized campus.

The ISAB is open to both international and domestic students.
Please reach out to us! Any inquiries and comments can be sent to the ISAB Facilitators at
sa-isabfacilitators@ucsb.edu.
A Little Bit More About Us...
The International Student Advisory Board was formed in Winter 2018 to advocate for the international student community at UCSB. The ISAB is based in the Office of International Students & Scholars. International Vistas is a testimonial page where ISAB members share their experiences as international students. Members of the inaugural board were: Phuong Bui (Vietnam), Hana Churay (U.A.E.), Joyce Lu (Taiwan), Rita Mounir (Morocco), Lauren Roberts (U.S.), Erika Shinoda (Japan), Maharshi Vyas (India), and Meg Winnett (U.S.) with Nicole Morgan (U.S.) and Chryss Yost (U.S.) serving as facilitators.
International Vistas 
Image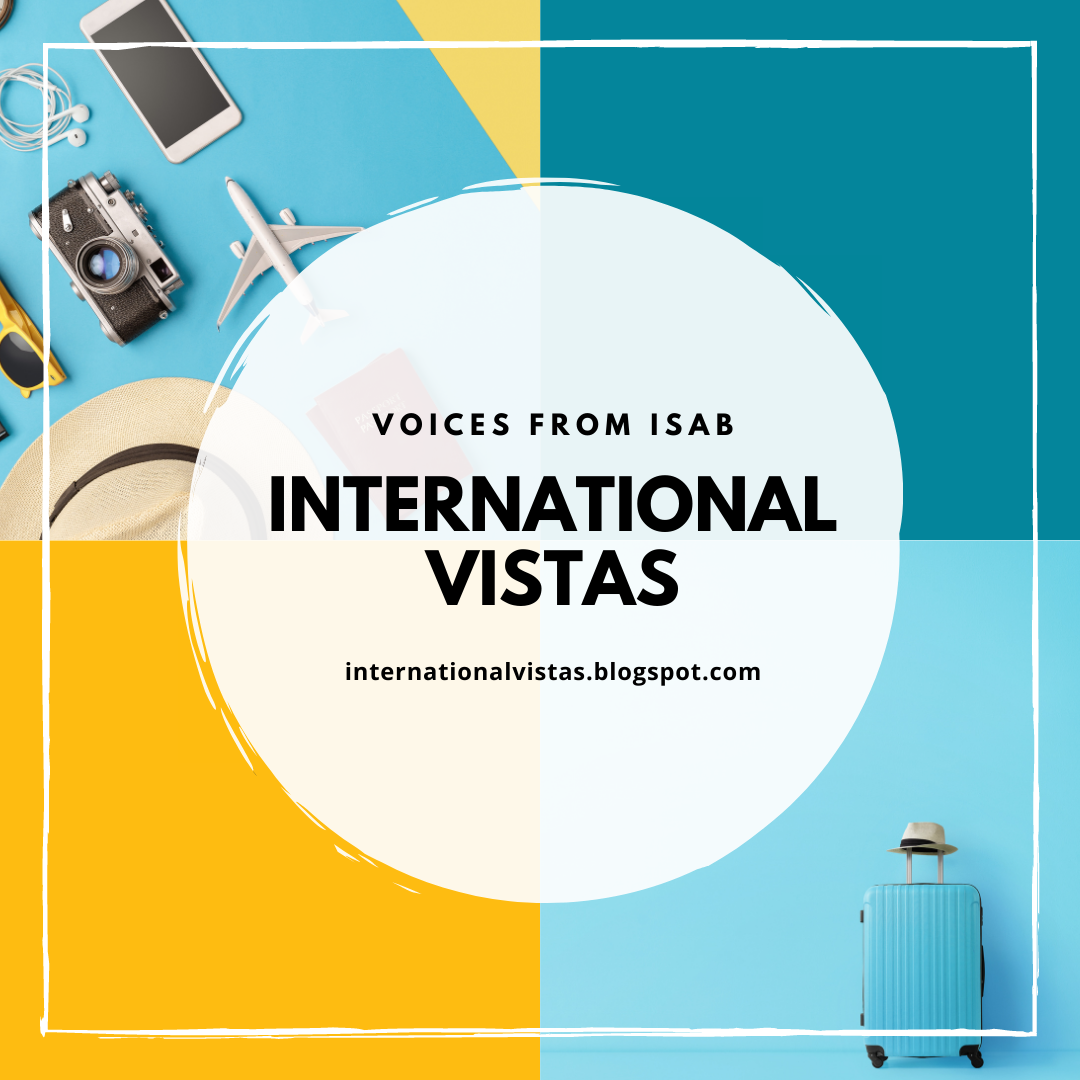 Take Me To International Vistas!
Wondering what the life of a UCSB international student is like? Hear the voices of International Student Advisory Board members! In International Vistas, they share their unique insights and experiences as international Gauchos. Don't forget to hit the "subscribe" button so that you never miss a new post!
Current Advisory Board Members
Image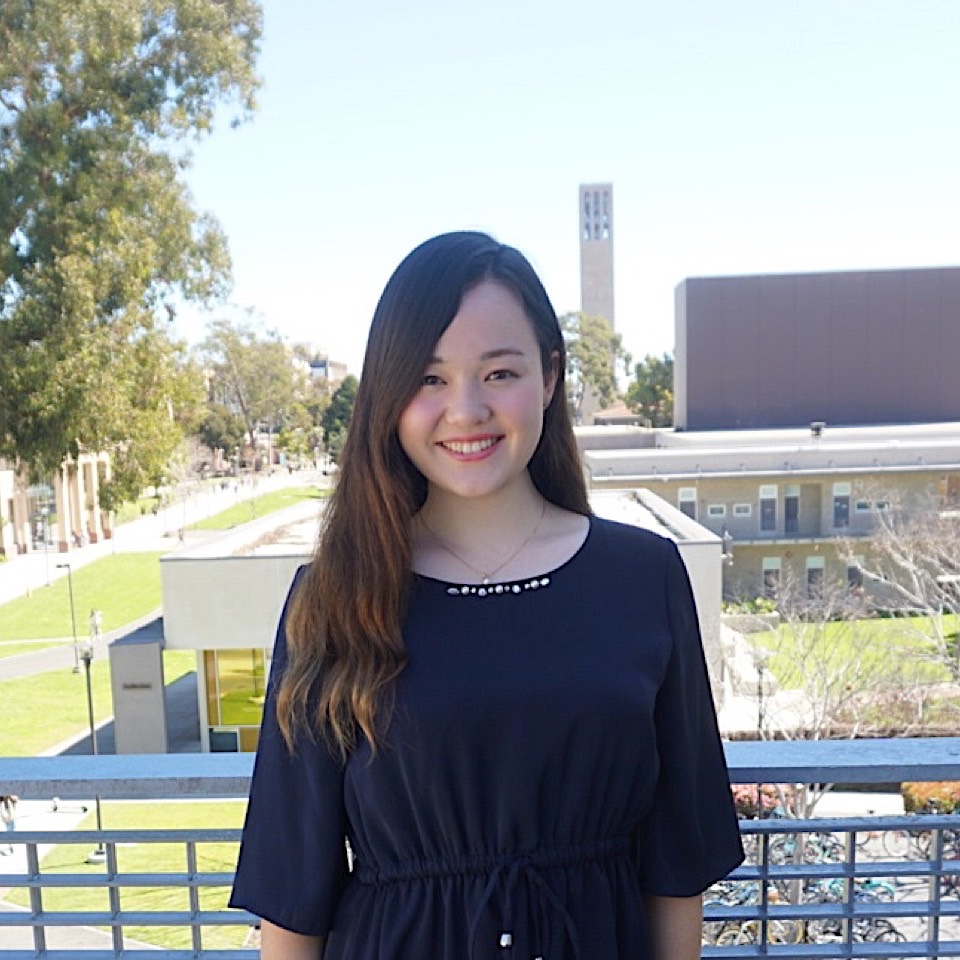 Hi! My name is Erika and I am from Niigata, Japan!!!
I am a communication major with a theater and education minor. I have been involved in the International Student Association before, and currently in charge of career events for Japanese Student Association in addition to ISAB, and am a Japanese tutor at CLAS! I love to sing and play the ukulele, and I have been in some performances through Shrunken Heads Production Company which is a student-led musical theater company at UCSB!
My favorite thing about UCSB is the beautiful scenery on campus. Where I live in Japan, I am surrounded by rice fields and 7-8 ft of snow every year, so being close to the ocean with sunny weather and palm trees are so relaxing and calming to me.
For ISAB, I am here to share our experiences as international students and try to make our lives at UCSB a better one with you! No matter how diverse we are, I like to think of ourselves as a family as ISAB has been my second home at UCSB.
こんにちは!新潟県出身のえりかです!コミュニケーション学と演劇と教育を勉強しています。UCSBではISABの他にInternational Student Associationと Japanese Student Associationに所属していたことがあり、Japanese の方はキャリアを担当しています。また、日本語のチューターもしています。趣味は歌を歌うことと、ウクレレを弾くことです!UCSBのミュージカル団体で何度かパフォーマンスにも出演しています!
UCSBの好きなところは、なんと言っても綺麗な景観です!新潟のど田舎出身で、田んぼ、山、雪に囲まれている生活なので、天候が良く、海に囲まれているトロピカルな生活がとても新鮮で最高だと思っています。
ISABでは、留学生としてお互いの生活がより良くなるために意見を共有し合って、支え合って、過ごしやすい環境を作りたいと思っています!
Daniele Fukushima: Brazil
Image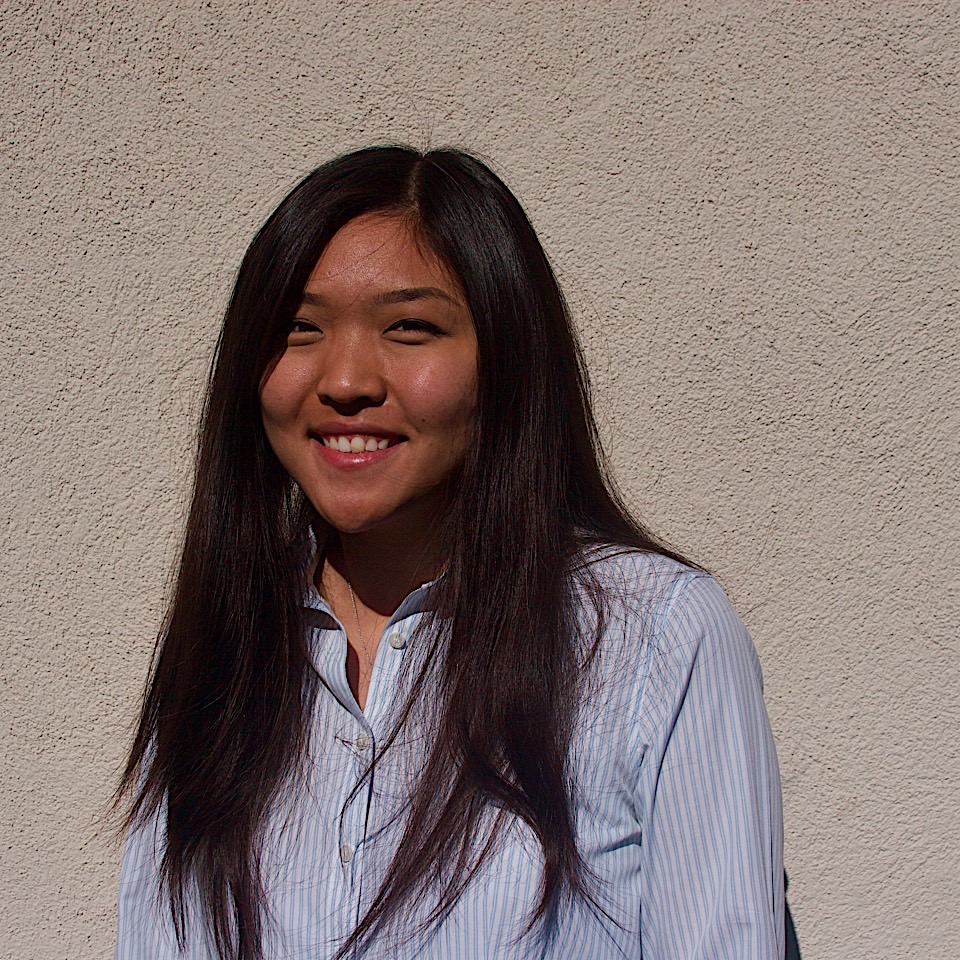 Hello everyone! My name is Daniele and I study Economics and Accounting. I am from São Paulo, Brazil and joined UCSB in 2018 and ISAB in Spring 2020. In addition to ISAB, I have been involved in the Brazilian Student Association (BRASA) since my first quarter at UCSB and have taken roles of secretary, treasurer, and social media coordinator. I am passionate about painting, drawing, and have been trying to learn how to knit.
Personally, I can describe my time at UCSB as the best time of my life. I have met so many amazing people who I hope to take with me for the rest of my life, and I learned so much both in and out of the classroom. My favorite thing about UCSB is the sunset. I love going to campus point with my friends and watching the sun disappear in the ocean.
Joining ISAB allowed me to be more proactive. Co-organizing events and working on teams while also advocating for international students on campus has been an incredible experience. I hope we can make more each year for our international community!
Olá pessoal! Meu nome é Daniele e eu estudo Economia e Contabilidade. Sou de São Paulo, Brasil e entrei na UCSB em 2018 e no ISAB na Primavera de 2020. Além do ISAB, eu estou envolvida na Brazilian Student Association (BRASA) desde o meu primeiro trimestre na UCSB tendo preenchido cargos como: secretária, tesoureira, e coordenadora de mídias sociais. Eu sou apaixonada por pintura, desenho, e estou aprendendo a tricotar.
Pessoalmente, eu descrevo meu tempo na UCSB como a melhor parte da minha vida até agora. Conheci várias pessoas incríveis que espero levar para o resto da minha vida e aprendi muito tanto dentro como fora da sala de aula. Minha coisa favorita da UCSB é o pôr-do-sol. Eu amo ir para o campus point com meus amigos e assistir ao sol desaparecer no oceano.
Me juntar à ISAB me permitiu ser mais proativa. Co-organizar eventos e trabalhar em times e simultaneamente defender os estudantes internacionais no campus tem sido uma experiência incrível. Espero que nós possamos fazer mais para a comunidade internacional da UCSB todo ano.
Image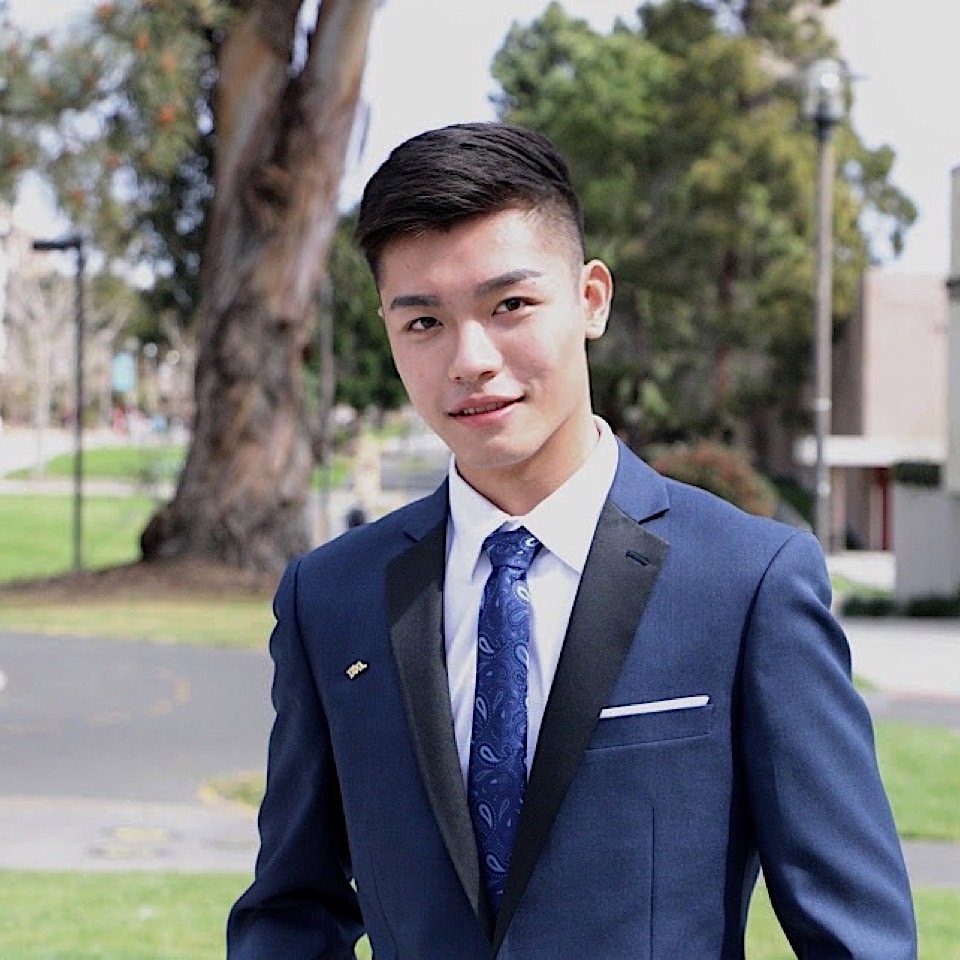 Hi everyone! My name is Haochen Long, and I am an international student from China. I am a member of UCSB Class 2022 and am double-majoring in Economics and Accounting and Sociology. I'm also pursuing a minor in Professional Writing. I have been studying in the United States for seven years, and UC Santa Barbara is one of the best places to learn and grow academically for international students, in my opinion. Besides, I am also passionate about the opportunities we have here beyond academics as UCSB offers inspiring student networks, research opportunities, and a reservoir of diverse and inclusive student organizations.
Most importantly, I take pride in the open-minded and culturally inclusive campus atmosphere as a Gaucho. I enjoy and believe in a well-rounded international education experience, where we do not only excel academically but also develop strong leadership and critical thinking skills. Therefore, I wish to contribute my own leadership experiences to the ISAB board to help enhance my fellow international students' overall education experience at UCSB.
Please do not hesitate to reach out to me if you have any questions regarding ISAB or the experience as a Global Gaucho!
大家好!我是龙昊辰,一名来自中国的国际学生。我是UCSB 2022届的一员。我主修经济与会计学和社会学双学位,同时辅修专业写作。我已经在美国学习了七年。在我眼中,加州大学圣塔芭芭拉分校是我经历过最适合国际学生学习和发展的校园之一。除了专业学科之外,我也十分热衷于学校中的其他活动机会,因为UCSB为学生们提供了启发性的学生网络、研究机会、以及丰富而且极具包容性的学生组织。
作为一名UCSB的学生,我为这样开明而文化包容的校园氛围感到自豪。我十分认可并享受这样全面的国际教育体验。在这样的环境下,国际学生不仅可以获得学术成就,同时也能提升自己的领导力和辩证思维能力。因此,我由衷地希望能够在ISAB贡献自己的领导力经验,并希望这些经历也能够帮助并提升其他同学的学习体验。
如果你有任何关于国际学生董事会或国际学生在美国发展的问题,请随时联系我!
Uyen (Wen) Nguyen: Vietnam
Image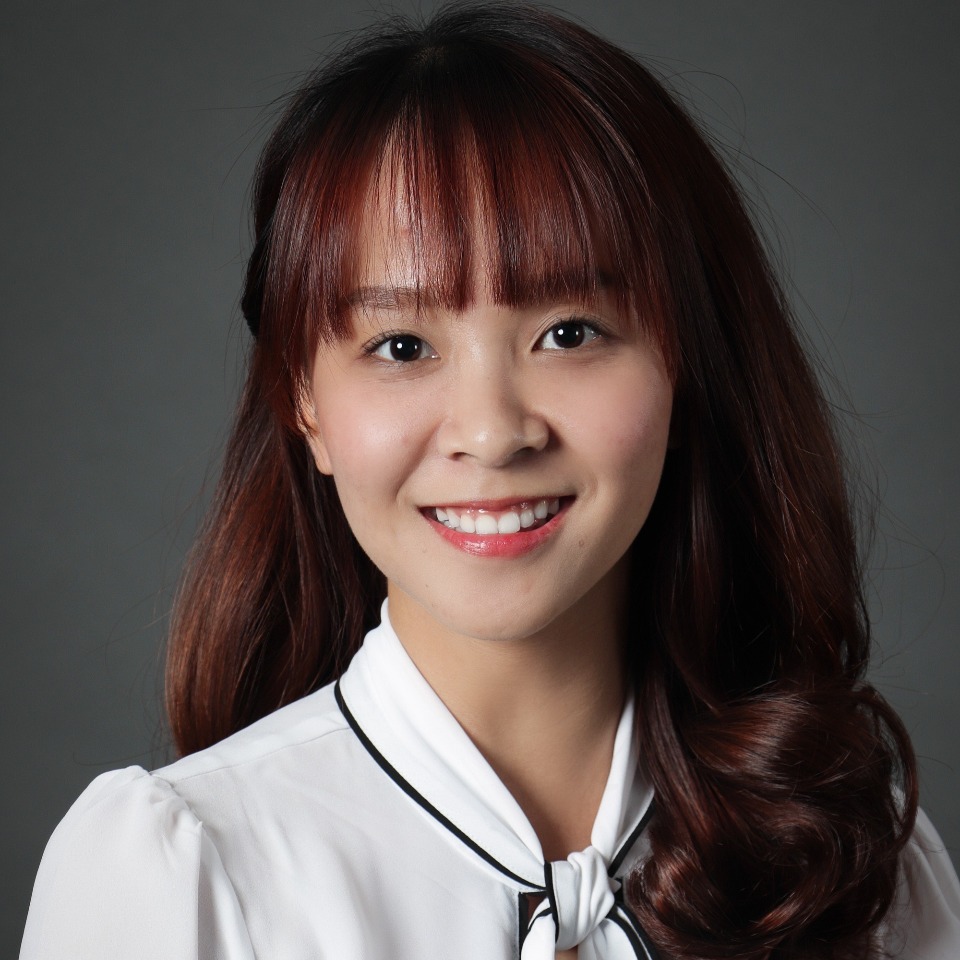 I am Uyen Nguyen, and please feel free to call me Wen. I believe that you can pretty much tell my ethnicity according to my last name. A fun fact is around 80% of Vietnamese people have the same last name. This is my last year at UCSB (and ISAB) and my major is Economics and Accounting. I transferred to UCSB last year from Fresno City College and I admit that it has been the best two years of my life.
When I first came to UCSB, I had never taken any leadership role before as my CC is very small. It is extraordinary how the fellow Gauchos, Professors, and the community has inspired me to become a better version of myself. ISAB is the first organization that I joined and the Board was generous enough to accept me, a confused girl with no experience, and to help me grow. Looking back, it would be unrealistic for me to think that I would be able to secure my dream job a year before graduation and take a lead role in various campus organizations.
UCSB allows me to strengthen my leadership skills while also being able to maintain a good academic standing. It is my utmost interest to promote an inclusive campus environment and I believe that ISAB is the place where I can make that happen. If you need help in your academic and career journey, or you have ideas on how to improve the international student's experience at UCSB, I am here to listen. Please do not hesitate to reach out to me.
Mình tên là Uyên và các bạn có thể gọi mình là "Wen". Mình tin rằng các bạn có thể đoán được mình là người Việt khi nhìn vào tên họ của mình bởi vì 80% người Việt Nam có họ Nguyễn. Đây là năm cuối của mình ở UCSB (và ISAB) và ngành học của mình là Kinh Tế & Kế Toán. Mình là một học sinh transfer từ Fresno City College và hai năm ở UCSB là hai năm tuyệt vời nhất đối với mình.
Khi mình mới chuyển vào UCSB, Mình hầu như không có chút kinh nghiệm hay tham gia các hoạt động ngoại khoá nào vì trường cũ của mình rất nhỏ và có rất ít câu lạc bộ. Tuy nhiên, những thầy cô, bạn bè và môi trường ở UCSB đã thúc đẩy và động viên mình trở thành con người tốt hơn. ISAB là tổ chức đầu tiên nhận mình khi mà mình không có kinh nghiệm lãnh đạo để rồi giúp mình phát triển và trưởng thành hơn. Nhìn lại,đến bây giờ mình không tin được mình lại có thể có việc làm tại công ty mình mơ ước và đảm nhận vai trò lãnh đạo trong nhiều tổ chức trong trường.
UCSB đã giúp mình rất nhiều trong việc phát triển những kỹ năng mềm cũng như duy trì điểm số tốt trong các môn học. Đam mê của mình là giúp đỡ những bạn du học sinh và tạo ra một môi trường tốt hơn, công bằng hơn tại UCSB; và mình tin rằng ISAB là nơi giúp mình thực hiện điều đó. Nếu có bạn có những sáng kiến về việc cải thiện môi trường học tập và sinh sống cho du học sinh hoặc có những thắc mắc về học tập, thì đừng ngại liên lạc mình nhé!
Yanitsa Buendia de Llaca: Mexico
Image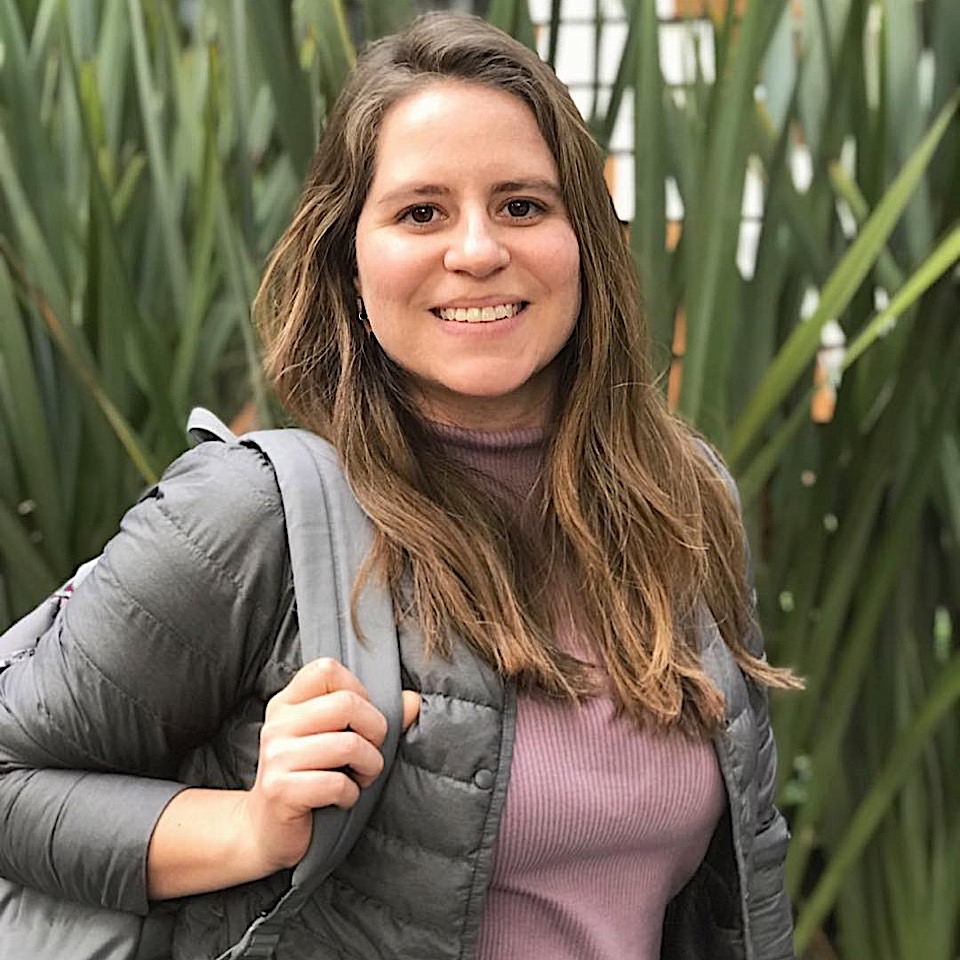 Hi, my name is Yanitsa Buendia de Llaca, I am an international graduate student at UCSB. I study in the Department of Religious Studies and my focus is on anthropology of religion. I am from Mexico City, but I have moved around. I grew up in Xalapa, Veracruz and then I did my Master's degree in Queretaro. I also did one of my undergraduate as an exchange student in the University of Leon, in Spain! I love traveling and visiting different places and cultures.
This is my seventh year at UCSB and I loved it. I have really enjoyed campus and the library system! As a graduate student having access to books and archives is a life changing experience that makes research smoother and so much fun. I have also enjoyed the flexibility of my program at UCSB, because I have been able to take classes outside of my own department and gain interdisciplinary experience. This is also an amazing way of meeting new professors and students outside our main departments.
I recently joined ISAB (Winter 2021) because I want to learn more about international education. Hopefully I will be contributing and representing international graduate students on the board. I also want to build a bridge between international grads and undergrads and see how we can create support systems among all of us.
Hola, me llamo Yanitsa Buendia de Llaca y soy una estudiante internacional haciendo mi Doctorado en UCSB. Estudio en el Departamento de Religión y mi enfoque principal es en antropología de las religiones. Soy de la Ciudad de México, pero crecí en Xalapa, Veracruz; cuando hice mi maestría me mudé a la ciudad de Querétaro para estudiar. Además de estas ciudades también viví en Leon, España por un año cuando hice un año de intercambio académico. ¡Me encanta viajar y visitar diferentes países y culturas!
Este es mi séptimo año en UCSB y me encanta. Sobre todo he disfrutado mucho del campus del sistema de bibliotecas. Como estudiante de Doctorado tener acceso a tantos libros e incluso archivos ha sido súper importante y ha hecho mi investigación un poco más fácil y divertida. También me ha gustado mucho que mi programa académico en UCSB tiene mucha flexibilidad y he podido tomar clases en otras facultades, lo que me ha permitido tener una experiencia multidisciplinaria. Esto también me ha ayudado a conocer otros profesores y estudiantes fuera de mi propia facultad.
Recientemente me uní a ISAB (en el trimestre de Invierno 2021) porque me interesa mucho aprender sobre la educación internacional. También tengo la esperanza de poder contribuir y representar a los estudiantes internacionales en UCSB que están haciendo sus maestrías y doctorados. Además estoy trabajando para construir puentes entre los estudiantes internacionales de postgrado y los estudiantes internacionales de licenciatura, con el fin de crear un sistema de apoyo que nos beneficie a todos.
Image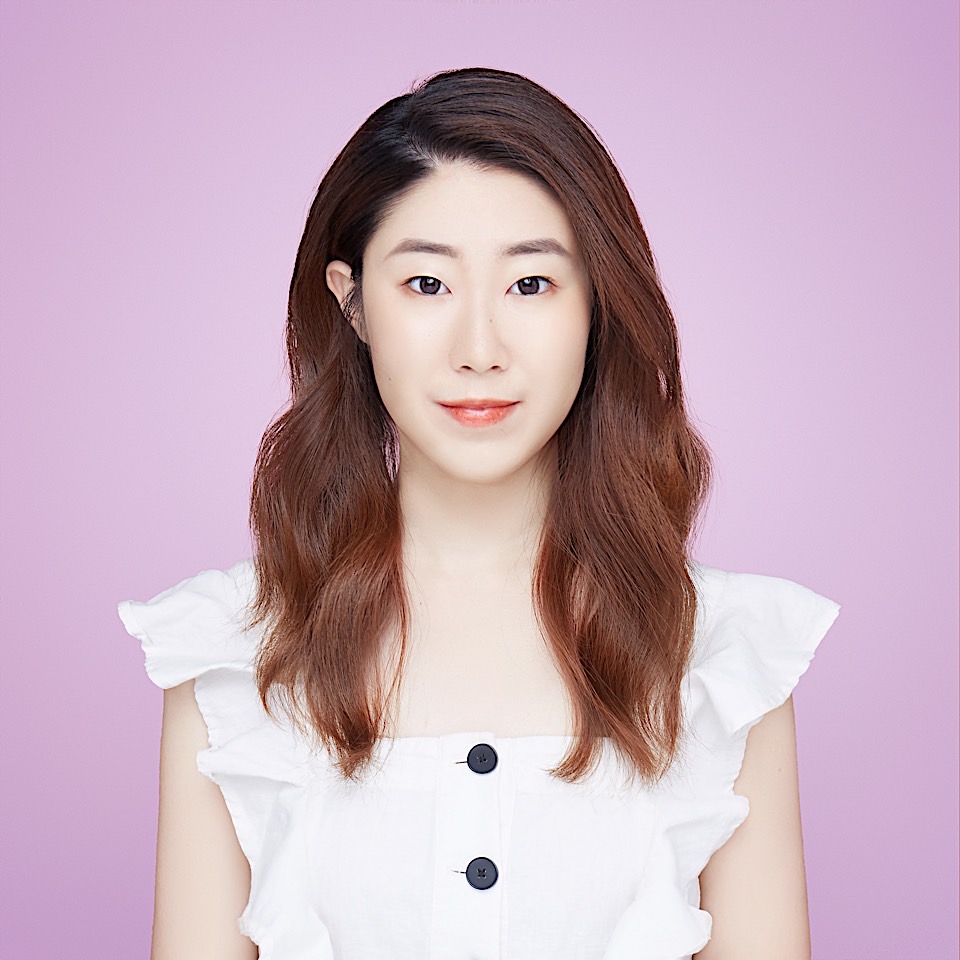 Hi guys! My name is Yifan Cui. Feel free to call me Holly. I'm a new member starting in Winter 2021 and currently a second-year stat&data science major at UCSB.
I was born and raised in China and the first year at UCSB witnessed my growth from a shy newbie to a confident international student without any fear of not being able to fit in. I understand the difficulty, especially for those of you who consider college life as your first time studying abroad without any prior experience like attending American highschools or international schools. However, you don't have to be afraid of anything new as long as you have the courage to try! In fact, I tried to mix the best features in different cultures to assist my study. For instance, I spent my first year living in a triple with two fantastic girls from the U.S. and Mexico who led me through the quarters smoothly and joyfully. I applied to be a CLAS tutor and Undergraduate Learning Assistant at PSTAT Department to support statistics learning for all. Volunteer and tabling in front of the library also eliminated the scared inside of me to communicate in English. Though not an athletic person, I tried my best to enjoy RecCenter service and met with kind people with diversified cultural backgrounds…
We are not able to meet in person during this specific time. However, I do hope I can utilize my own experiences to encourage our international community to break the barriers and step out to enjoy your college life to the fullest! College is meant to be FUN:)
哈喽大家好!我叫崔艺凡,英文名Holly。我作为新成员在2021年冬季学期加入ISAB,目前是一名大二统计&数据科学专业的学生。
作为一个在中国河北出生长大的留学生,我的大一见证了一个小萌新从害怕参与到自信争取国际学生权利的转变。所以我也十分理解各位,尤其是第一次来美国生活学习的小伙伴们的困难。但是只要你肯尝试,一切都不可怕~事实上,我的第一年就融合了各种文化的长处来协助我学习(取其精华)。比如,大一我主动和两位来自美国和墨西哥的姐妹住宿舍,她们就时时刻刻帮助我更好的融入美国文化。同时,我申请成为CLAS和学校统计部门的助教来分享我学习统计的方法,并帮助所有人进步。志愿活动和学校图书馆门口的社团宣传更是快速的打开了我不敢用英语交流的心结。尽管不是个体霸,我尽全力参与Rec Center举办的各种体育活动并遇见了来自各种文化的好朋友...
尽管今年我们不能面对面相见,但我认真的希望能用我第一年的所见所闻鼓励大家冲破内心的隔阂,最大程度的享受你在UCSB的大学生活!大学生活是最绚烂的存在 :)
Image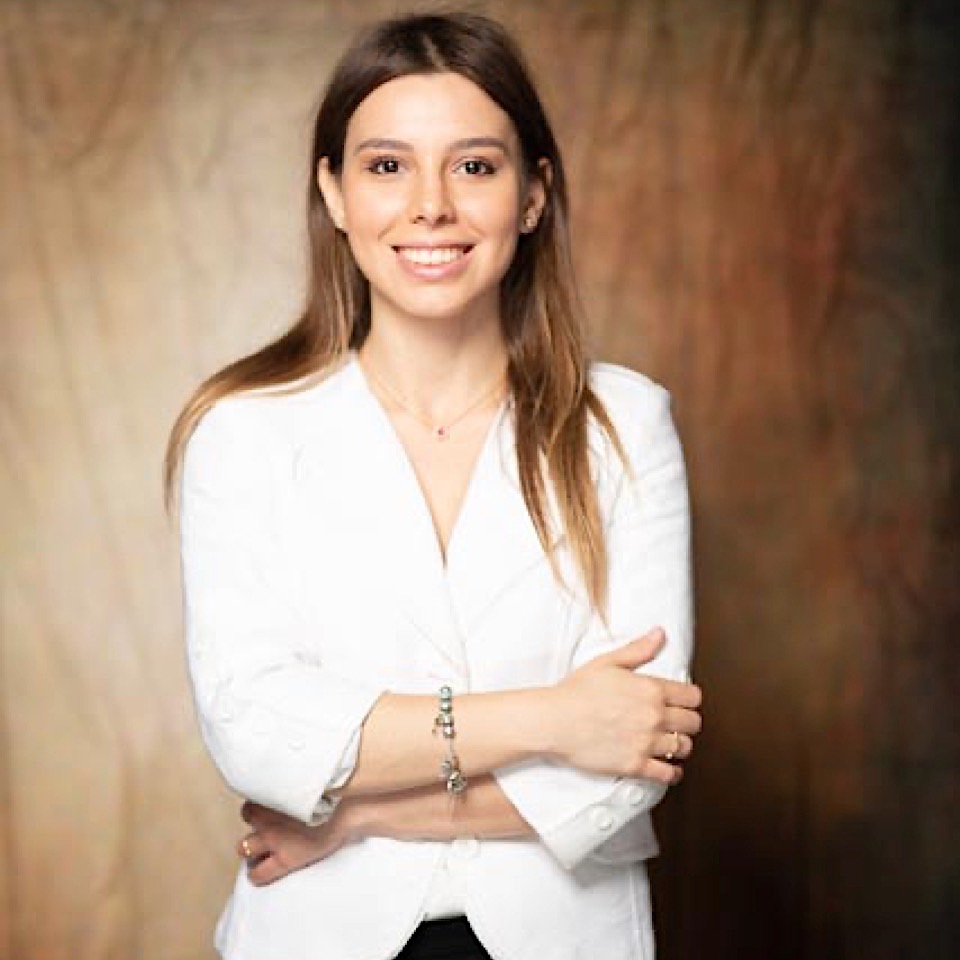 Hi, my name is Paola & I am from São Paulo, Brazil. I am studying Communication and I truly love this major. I moved to the United States in 2017 to pursue my education at El Camino College. At El Camino College I was an international ambassador as well as the founder & President of the Communication Club. Then, I transferred to UCSB in fall 2020 & joined the International Student Advisory Board (ISAB). Being part of ISAB allows me to do something that I am very passionate about, advocating and helping international students to enhance their experience abroad. As an international student myself, I understand that moving to a new country has its challenges & knowing that I can help others to achieve academic & personal success gives me so much joy. Something about myself is that I travelled to more than sixteen countries & I am also an Spanish Citizen. I also love to play tennis in my free time, study & eat in different restaurants with world cuisines.
Olá, meu nome é Paola e eu sou de São Paulo, Brasil. Eu estudo Comunicação e eu sou fascinada por essa área. Eu mudei para os Estados Unidos em 2017 para estudar no El Camino College. Nessa faculdade eu era embaixadora dos alunos internacionais e também fundei um clube de comunicação. Depois de ter transferido para Universidade da Califórnia, Santa Bárbara, eu entrei no Conselho Estudantil dos alunos internacionais (International Student Advisory Board) .Fazer parte desse conselho me permite ser uma porta-voz de algo que eu tenho muita paixão, ajudar os alunos internacionais a terem a melhor experiência no exterior. Como uma aluna internacional, eu entendo que mudar para outro país pode ser desafiador. Portanto, eu saber que posso ser o porta-voz para muitos estudantes, me traz alegria. Algo sobre mim é que eu adoro viajar, eu já fui para 16 países e eu também tenho nacionalidade espanhola. Eu também adoro jogar tênis, nas minhas horas livres, estudar e comer diferentes tipos de culinárias.
Hola, mi nombre es Paola y soy de São Paulo, Brasil. Estudio comunicación y me fascina esta area. Me mude a los Estados Unidos en 2017 para estudiar en El Camino College donde fue embajadora de estudiantes internacionales y también fundé un club de comunicación. Después de transferirme a la Universidad de California Santa Barbara (UCSB), me uní a la junta asesora de estudiantes internacionales (International Student Advisory Board). Ser parte de todas estas asociaciones es ser parte de algo por lo que tengo mucha pasión y me da la oportunidad de ayudar a estudiantes internacionales a tener la mejor experiencia en el extranjero. Como estudiante internacional entiendo que mudarse para otro país puede ser un desafío. Por eso, saber que puedo ser portavoz de muchos estudiantes, me alegra. Algo sobre mí es que me encanta mucho viajar y ya he visitado dieciséis países, tengo la nacionalidad española. Mi afición es jugar al tenis en mi tiempo libre y comer variados tipos de cocinas.
Image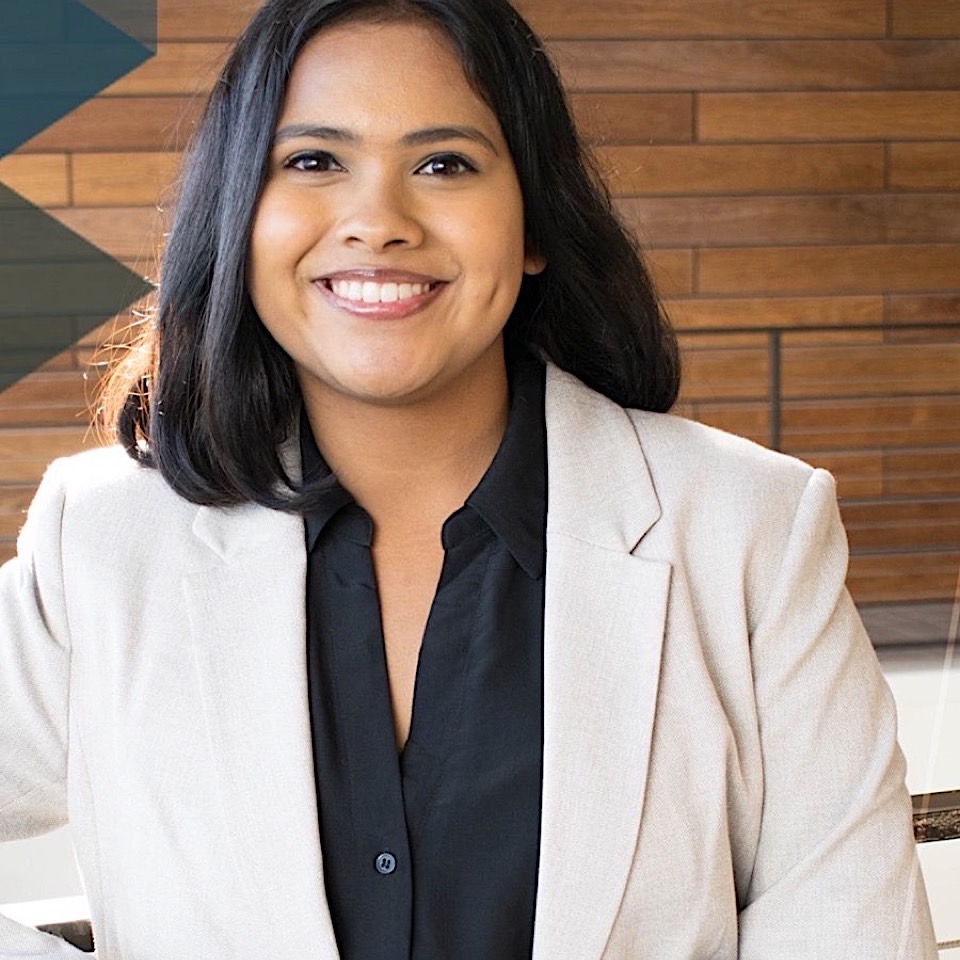 Hi! My name is Ojas Dewan and I am currently a third year financial mathematics and statistics student at USCB. In my free time, I love to go to the beach, solve crossword puzzles, and spend quality time with my friends. Other than ISAB, I am also a part of Delta Sigma Pi - a professional business fraternity. One thing I absolutely love about UCSB is that every student is so welcoming as well as hardworking.
As an international student from India, I decided to join ISAB to help all those students like me who have struggled to accommodate themselves into such a vastly different environment. By being a part of ISAB, I hope to make the journey of every international student at UCSB easier and more joyful.
नमस्ते! मेरा नाम ओजस दीवान है और मैं वर्तमान में USCB में तीसरे वर्ष के वित्तीय गणित और सांख्यिकी छात्र हूं। अपने खाली समय में, मुझे समुद्र तट पर जाना पसंद है, क्रॉसवर्ड पहेलियों को हल करना और अपने दोस्तों के साथ क्वालिटी टाइम बिताना। ISAB के अलावा, मैं डेल्टा सिग्मा पाई का भी एक हिस्सा हूं - एक व्यावसायिक व्यवसाय बिरादरी। यूसीएसबी के बारे में एक बात मुझे बिल्कुल पसंद है कि हर छात्र मेहनत के साथ-साथ बहुत स्वागत करता है।
भारत के एक अंतर्राष्ट्रीय छात्र के रूप में, मैंने अपने जैसे उन सभी छात्रों की मदद करने के लिए ISAB में शामिल होने का फैसला किया, जिन्होंने खुद को इतने अलग माहौल में समायोजित करने के लिए संघर्ष किया है। ISAB का हिस्सा बनकर, मुझे UCSB में हर अंतरराष्ट्रीय छात्र की यात्रा को आसान और अधिक आनंदमय बनाने की उम्मीद है।
Beatriz (Bea) Vieira: Brazil
Image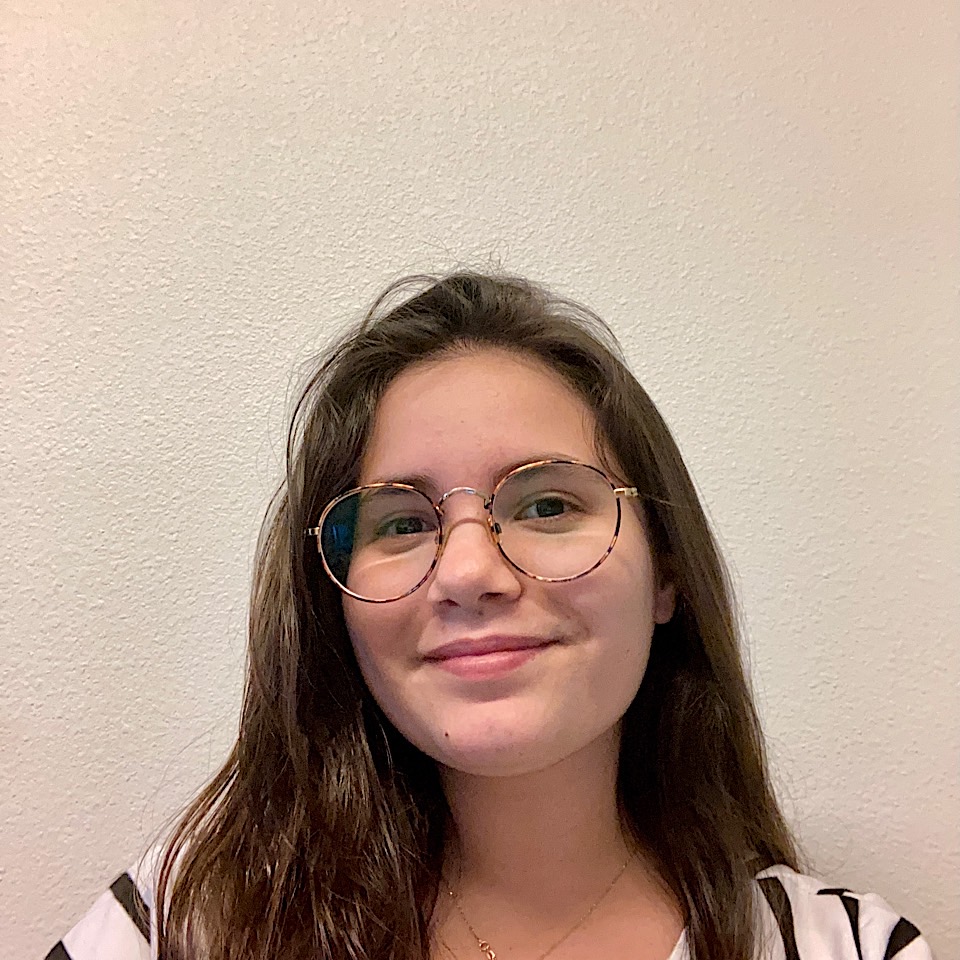 Hi there!
My name is Beatriz Vieira (call me Bea), and I'm currently a second-year Economics and Accounting major! I was born and raised in São Paulo, Brazil and have joined ISAB during Winter 2021. I am very excited to work on projects to better university life for our community <3. I am an avid reader and cook, and love traveling to different places to try different foods and experience different cultures.
I also love to learn new languages, and currently speak my native Portuguese, English (of course) and some pretty decent Spanish. I'm also interested in learning new programming languages! I've already learnt SQL and am working on my Python skills.
What I love the most about the UCSB is the laidback weather and people; everyone always seems approachable and the beauty and climate of this place just make me want to spend all day at the beach with my friends!
Oie, tudo bom?
Me chamo Beatriz Vieira, mas pode me chamar de Bia. Estou no meu segundo ano do curso de Economia e Contabilidade, e nasci e cresci em São Paulo, Brasil. Me juntei ao ISAB durante o primeiro trimestre de 2021 e estou super empolgada pra começar projetos pra melhorar a vida universitária pra nossa comunidade <3. Sou uma ávida leitora e cozinheira, e amo viajar pra diferentes lugares para experimentar novas comidas e desfrutar de culturas diferentes!
Eu também amo aprender novos idiomas, e atualmente falo nosso lindo Português (obviamente), inglês, e um espanhol decente. Também estou interessada em aprender novas linguagens de programação! Eu já aprendi SQL e estou desenvolvendo meu Python.
O que eu mais amo na UCSB é o clima ameno e as pessoas descontraídas; todos são super amigáveis, e a beleza do lugar me faz querer passar o dia inteiro na praia com meus amigos!
Hola!
Me llamo Beatriz Vieira (pero puedes llamarme Bia). Estoy en mi segundo año del curso de Economía y Contabilidad y nací y crecí en San Pablo, Brasil. Me uní a ISAB durante el primer trimestre de 2021 y estoy muy contenta de poder empezar proyectos para mejorar la vida universitaria de nuestra comunidad <3. ¡Soy una ávida lectora y cocinera, y me encanta viajar a nuevos lugares y probar nuevas comidas y disfrutar de diferentes culturas!
También me encanta aprender nuevos idiomas, y actualmente hablo nuestro hermoso portugues, inglés y un español decente (creo que se queda obvio jajaja). ¡También estoy interesado en aprender nuevos lenguajes de programación! Ya aprendí SQL y estoy desarrollando mi Python.
Lo que más me gusta de UCSB es el clima y la gente agradable; todos son súper simpáticos, y la belleza del lugar me da ganas de pasar todo el día en la playa con mis amigos.
Image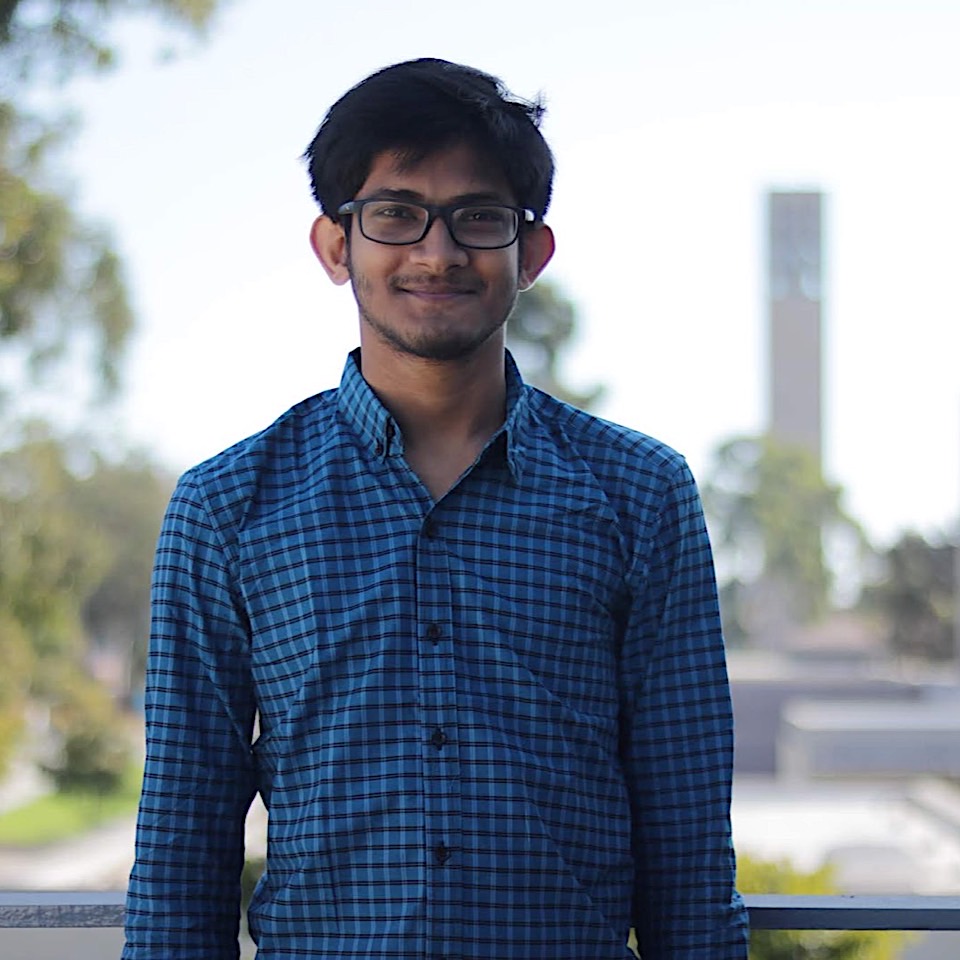 Hi! My name is Megh. I am a third year Computer Science major. My hometown is Mumbai, India. I joined UCSB in 2017 and plan to graduate in 2021. I feel blessed to be able to spend four years of my life in this beautiful paradise. I love the fact that the first three things that come to my mind when thinking about this campus are - beach, ocean and greenery. I believe that what makes UCSB stand out from other schools is the easy going but hard working culture. Being an International Student myself, I could empathize with new incoming international students and understand the hardships they faced. I joined the International Student Advisory Board (ISAB) because I wanted to make a difference by helping out international students to the best of my abilities. I love playing chess,soccer and cricket. Watching sports, movies or TV Shows is one of my favorite forms of relaxation. In my time at UCSB, I have been able to focus on my academics, enjoy my hobbies and learn plenty of life skills. I would like to share some of my favorites in UCSB - Favorite Restaurant in IV - Buddha Bowls Favorite Non Major Class - Intro to Psychology (Psych 1) Favourite Classroom - Campbell Hall Favourite Spot on Campus - Campus Point Favourite student event on Campus - UCSB vs Cal Poly soccer game
नम त! मरा नाम मघ ह। म क यटर साइस क तीसर वष का छा ह। मरा गहनगर मबई, भारत ह। म दो हज़ार स ह (2017) म यसीएसबी म शा मल हआ और दो हज़ार इ क स (2021) म मर नातक तर क पढ़ाई पण होगी। इस खबसरत वग म अपन जीवन क चार साल बतान म स म होन क लए म ध य ह। मझ इस स य स यार ह क इस प रसर क बार म सोचत समय मर दमाग म आन वाल पहल तीन चीज ह - सम तट, महासागर और ह रयाल । मरा मानना ह क यसीएसबी को अ य कल स व भ न बनान वाल बात उसक आसान ल कन प र मी स क त ह। खद एक अतरा य छा होन क नात, म नए आन वाल अतरा य छा क साथ सहानभ त रख सकता था और उनक सामन आन वाल क ठनाइय को समझ सकता था। म अतरा य छा सलाहकार बोड (ISAB) म शा मल होना चाहता था ता क म अपनी यो यता क अनसार अतरा य छा क मदद करक उनक लए माग दश क बन सक। मझ शतरज, फटबॉल और कट खलना पसद ह। खल, फ म या ट वी शो दखना मर पसद दा शौक म स एक ह। म न जो समय यसीएसबी म बताया ह, उस दौरान म अपन पढ़ाई पर यान क त करन, अपन शौक का आनद लन और जीवन कौशल क अ य सीख ा त करन म स म रहा ह। म यसीएसबी म अपन कछ य वषय पर बात करना चाहगा- IV म पसद दा र तरा - ब ध बाउ स पसद दा नॉन मजर लास - इ ो ट साइकोलॉजी/मनोव ा नक पसद दा क ा - क पबल हॉल क पस पर पसद दा थान - क पस पॉइट क पस पर पसद दा छा घटना - यसीएसबी व ध कल पॉल फटबॉल खल